For several years, my friend Walter Lippmann systematic translated with some of this blog post. For these oversights that sometimes make us postpone over and over things, not published before these excellent translations, which can be useful for readers who can not read Spanish. Not everything published here, but it's pretty. Especially since its origin is pure solidarity. Hopefully serve as motivation to others who can help in this task. Thank you, Walter, for your selfless help for so long.
Marriage Between Two Persons, or, The New Revolution of '68
July 21, 2018
Translated and edited by Walter Lippmann for CubaNews.
The first televised summaries of the debates in the committees of the National Assembly of People's Power on future constitutional reform in Cuba confirmed Friday that the draft of the new Constitution proposes to redefine marriage as the voluntary union between two persons with legal capacity for this purpose, and incorporates the principle of non-discrimination based on sexual orientation and gender identity.
According to one member of parliament, when asking for clarification on this issue, the new formulation on the matrimonial institution would be contained in article 68 of the proposal to be discussed and approved by the highest legislative body in the first ordinary session of the current legislature this weekend.
Hardly anyone escapes the fact that this amendment to the old 1976 Constitution, which reduced marriage to the bond between a man and a woman, would be the open door for later progress in the legalization of homosexual couples.
The principle of non-discrimination on the basis of sexual orientation and gender identity – contained in another article along with several other grounds of discrimination – would also allow for the progressive incorporation of other legal norms and public policies that would protect and equalise the rights of lesbian, gay, bisexual, transgender and intersex (LGBTI) people in our country.
Of course, this is not the only major change, nor the only one that should interest and mobilize LGBTI people. As citizens, we have to be concerned about the fairness and complete perfection of our next law of laws, because it not only defines our sexual orientation or gender identity, neither as human beings nor as patriots.
However, we must be aware that the incorporation of a broader concept of marriage into this draft is only the first step on the road to the adoption of a new Constitution which will ensure greater legal guarantees for the specific LGBTI population.
After its approval in Parliament, this draft bill will have to go through a broad popular consultation with all citizens. This will be a deeply democratic process very similar to the one we already experienced during the debates promoted by the Communist Party of Cuba on the conceptualization of the economic and social model of socialist development. These are the bases of the strategic development plan until 2030 and the guidelines of the economic and social policy of the Revolution.
Based on the results of this consultation and on the consensus that we will be able to reach with all citizens, the National Assembly will have to consider and approve the final draft of the new constitutional text, which will be submitted to a vote by popular referendum, in order to seek its final promulgation.
So, months of hard work lie ahead. Activists and specialists, political and religious personalities, women and men of all sexual orientations and gender identities who understand justice and the revolutionary nature of this very human cause, we will have to fully attend this discussion in every neighborhood and workplace.
The fight won't be easy. There are ideological and political positions opposed to these changes. Their representatives will do everything they can to ensure that these dreams, which are now possible and already so close, will come to nothing. Some are powers that believe they have the strength of many centuries of prejudice, stigma and taboos in their favor, which they want to impose on all of society as traditions and customs, or false natural or divine notions.
Nobody's giving us anything. Our mission will be to offer arguments, explain experiences, transmit emotions that persuade and convince, illustrate and generate empathy, inspire and move.
Everyone should do it from their own perspective, according to their own possibilities of expression, with total honesty and frankness, without fear or shame. In every context and circumstance, let us use the language and tone that the occasion warrants. The scientific approach will be very useful, but also the intimate anecdote, the familiar and friendly reference, the hard episode of the past, the hope that already contains our best present.
Let us not rule out any recourse, provided that what is said is sincere and true, from reason or passion, and even from both. But we can't stop speaking out. All of us, no matter if it may seem like a reiteration, or if we believe that someone has already said it before or said it better.
Nor should we think that if no one speaks out against it, there is no need to speak out in favor. If we do not say so in our meeting, perhaps in another meeting where we were not or will not be, the contrary position will appear, and there will be no one to defend this cause. Silence is not an option. Every opinion counts.
In particular, I urge LGBTI people to engage in all the spaces of debate within our reach, so that our families, work groups, and neighborhoods, know who we are and what we are worth, and why we consider this step to be just and revolutionary, even beyond our own particular well-being or benefit.
This year we commemorate the 150th anniversary of the Revolution of 1868, the one that began our struggle for freedom, collective and individual. In another year 1968, a century later, the Western world was shaken up by great revolts between one of its many components, the so-called sexual revolution of those decades.
By pure chance, that is the same number that corresponded to the article that could cover marriage between two persons, regardless of their gender, in the next Constitution of the Republic of Cuba. So we can and must participate: it is our new revolution of '68.
My Return to Alma Mater, or, Proximities and Political Clashes
May 31, 2018
Translated and edited by Walter Lippmann for CubaNews.
https://walterlippmann.com/my-return-to-alma-mater/
Thanks to Alma Mater, specifically its director Mayra García Cardentey, for insisting that I write again for the magazine of the Cuban university community, the one in which I once collaborated in the early 1990s, when I was still studying journalism.
I remember with particular satisfaction those years when the publication almost disappeared due to lack of paper, and with a thousand efforts we rescued it in a tabloid format, almost a pamphlet, of bad material and worse printing, which luckily never came back.
With not very different difficulties for its print run in this 21st century, its young collective decided to bet on new technologies, and does not wait for its graphic editions to disseminate the texts it produces and proposes to its reading public.
So it is an honour for me to be able to collaborate again with the magazine founded by the beautiful and courageous communist Julio Antonio Mella, as far back as 1922.
Now, no longer so young or unredeemed, I offer only my humble opinion on matters where it is the new generations who teach me a little more each day, and I – a tepa that I refuse to grow old – try to accompany them at the rate that my (in)capacity allows me.
Here I am reproducing the comment that I was published in Alma Mater.
Political debate and social networks in Cuba: Proximities and clashes
Social networks on the Internet are a relatively new and growing scenario of political participation, which in Cuba complements the options, not infrequently too formal or uniform, that we already had for the exchange of ideas.
It's not often, but still happens, that someone tries to question the motley and seemingly chaotic political affiliation of my friends on Facebook, or the strategy of moderating comments on my blog http://www.paquitoeldecuba.com. The answer I give is almost always the same: in order to exchange with fellow members I already have enough space, I am interested in debating and learning about other points of view.
I use this personal example to illustrate an increasingly evident reality. Social networks on the Internet are a relatively new and growing scenario of political participation, which in Cuba complements the options, not infrequently too formal or uniform, that we already had for the exchange of ideas.
It is no secret that regardless of the extroversion and spontaneity with which Cubans ventilate about any economic, social or political aspect of daily life, the specific forums for such discussion – including political, student, professional and mass organizations – can be quite reluctant or hermetic to channel or reflect in public the natural diversity of thoughts that exist within them.
Faced with this fact, social networks would seem to be in the Cuban context a much more flexible, horizontal and visible alternative for direct confrontation between different political positions. But beware. Let us not be too naive either.
Block or learn to accept?
Asymmetry is the first and main flaw that I would identify in that ideal state of participatory and democratic dialogue that social networks on the Internet want to appear to be (and to some extent achieve).
In the very nature of its functioning, the interests and ideology of capital and the system that represents it predominate: capitalism. We may or may not be aware of, be or not more sensitive to or aware of the manipulation that is proposed to us as a tendency, but it is an element that we should not ignore.
Advertising, consumerism, violence, individualism, are motives that from their innards – hidden or not – drive the networks. Of course, it is possible to take a critical, political stance in the face of these proposals, and even to oppose them with other values that we would pretend to be closer to Cuban society, such as humanism, solidarity, altruism and equity.
But this implies, without a doubt, an intense and profound training in the art of doing and influencing politics. And here comes another key disadvantage for our people, beyond even any generational or other considerations: the lack of civic practice we have of political debate, and I would add that of almost any kind of debate.
Agreeing or finding a consensus between more than two people can be complicated in our daily lives. It is still very difficult for us to listen to and respect a different approach than the one we defend. As a result, even in the midst of an alleged dialogue on social networks, violent reactions, offenses and disqualifications can abound, and ultimately it is easier for us to block, eliminate and disappear the other person from our contacts than to try to reason or accept disagreement.
Crimes of cordiality against them
There are concrete practices in the management of social networks that favor or hinder political debate among several people or groups of people. Without pretending to make a recipe book, because everyone builds their cyberspace according to priorities and interests, I would risk commenting on some variants according to my experience.
The first thing is the audience we select and give access to our profiles or admit them to our personal pages. As I said at the beginning, there is not much use – if we want to promote a political exchange, and not just maintain family or playful relationships in the networks – in reducing our circle to those who think in a very similar way to ourselves.
Here I would like to warn about a curious phenomenon that social networks on the Internet reveal within the Cuban political spectrum: the wide variety of positions on dissimilar issues, even among friends, colleagues, relatives and other people who perhaps in other contexts would seem to have coinciding positions.
The feasibility of a freer discussion, with a greater number of actors and actresses, today gives as a result of the political debate in the social networks a clearer and more public perception that unanimity is not necessary – impossible, moreover – to achieve unity, as long as we do not intend to impose a single line of thought or action. It is also important not to be invasive or abusive of other people's spaces. This recommendation applies to any use of networks, but is particularly relevant when we talk about political debate.
Labeling other people constantly in our publications, indiscriminately breaking into other people's walls, introducing or replicating information that is foreign to a discussion already underway, to take advantage of the visibility of a debate that we are not initiating, are some of the crimes against cordiality that are most damaging to the healthy and respectful exchange of criteria in social networks and other collaborative spaces on the Internet.
New and renewed militancies
I could not conclude this brief analysis without mentioning the importance of social networks to stimulate, make visible and coordinate multiple social and political activities in Cuba today.
With a traditional civil society whose institutions may seem to us to be aging or which subsist more because of the inertia and convenience of political power than because of its effectiveness in mobilizing citizens, cyberspace – with its social networks, blogs and other alternative publications – would seem to be reactivating and even creating militancies that did not exist in Cuba or were not very visible enough to achieve real political impact.
Issues such as racial, gender, sexual orientation or identity discrimination, animal and environmental protection, among many other noble and controversial causes, with political implications and debts still important in our context, emerge in social networks through multiple individual and collective initiatives.
On more than one occasion, they have already managed to overcome scandal or media pressure to achieve specific solutions or actions on the part of the institutions or entities responsible.
In this effort, the work of the most formalized organizations and organizations is praiseworthy for trying to insert their messages and communicative proposals into the whirlpool of the Internet, and even to stop and provide a direct response to the people who demand and control them through social networks. This can contribute in the medium and long term to articulating a more direct relationship between the State and the government with the citizenry. Also through these digital channels, in what would be another way – with the addition of their greater transparency, immediacy and public character – of strengthening the participatory and democratic ideal of socialism.
My list of priorities for the LGBTI community or An interview at Sputnik
Translated and edited by Walter Lippmann for CubaNews.
https://walterlippmann.com/priorities-for-the-lgbti-community/
During the Days Against Homophobia and Transphobia, the interest of the international media in hearing the opinions and expectations of those of us who advocate for lesbian, gay, bisexual, transgender and intersex (LGBTI) rights in Cuba is growing exponentially.
A colleague who works for the Russian publication Sputnik asked me to comment on the response of Cuban society and its institutions to the educational and advocacy work of the past decade, the progress made, and the issues to be resolved.
Before reproducing here the interview that resulted from this exchange, I would like to complement it with a few ideas that, due to the necessary journalistic synthesis, were left out when editing this text.
On the reactions to the debate on how to deal with discrimination on the grounds of homophobia and transphobia, I would just like to emphasize that the Cuban people have a great sense of social justice, and I would like as a rule to be better at this aspect of human rights too, so that they want to listen to arguments, argue, confront their fears and concerns, and – in the end – understand and grow.
Among the advances I listed, I would also like to rescue the articulation of networks of LGBTI activists – and which also include many heterosexual people in solidarity with our rights – which contributes to the visibility and promotion of these issues.
Finally, in relation to the points to be resolved, Sputnik only included the recognition of homoparental families and their legalisation by marriage or another similar legal form, although my list of priorities was a little longer and more complex.

I will now list those other aspects which I also consider to be still unresolved, and on which we will have to continue to insist in the coming years:

Specific protection against homophobic and transphobic violence and harassment in the Penal Code.

Recognition of gender identity without the need for genital reassignment or court rulings through the Civil Code.
The possibility of assisted reproduction for lesbian couples and the right to adoption for homosexual couples in general.
Affirmative policies to increase access to education and work for trans people.
Non-exclusion of any type of employment, including the armed forces.
Improvement of the procedures for the actions of the police and other institutions guaranteeing socialist legality in order to avoid discrimination on these grounds.
Implementation of curricular and extracurricular programs based on a comprehensive sexuality education that provides teachers, students and families with scientific tools to confront bullying and school violence due to homophobia and transphobia.
WITHOUT FURTHER ADO, SPUTNIK'S INTERVIEW

Cuban discussions against homophobia and transphobia
HAVANA (Sputnik) – The 11th edition of the Program against Homophobia and Transphobia, which will be held in Cuba until 18 May, encourages discussion on the rights of the lesbian, gay, transgender, bisexual and intersex (LGBTI) community, Cuban journalist and activist Francisco Rodríguez Cruz told Sputnik.
"The (Cuban) population knows and discusses this problem, and is eager to receive information about it; there are opinions in favor, and others not so much, that are still related to ancestral prejudices, scientific ignorance and cultural obstacles, but in general the trend seems positive to me," said Rodríguez Cruz.
The current edition of the program, dedicated to the 30th anniversary of the National Sex Education Center (Cenesex), directed by the daughter of former president Raúl Castro, sexologist Mariela Castro, shows that Cuban society has responded to these meetings with great sensitivity, according to the activist.
"As we enter the second decade of this educational initiative, the issue is already on the Cuban political and public agenda," he said.
In his opinion, "it is enough to follow the discussions that take place in the journalistic information about these days in the digital media and social networks on the internet, where people comment on their doubts, dissagrements and arguments in favor of respecting LGBTI rights, to appreciate the richness and honesty of the discussion. It ranges a position of wanting to know more, to where many more LGBTI people already participate with visible empowerment", he stressed.
From the institutional point of view, "it is a strength to have Cenesex, which leads not only these days, but the entire sexual health and education program in the country throughout the year, on multiple topics," he said.
This makes it possible to coordinate responses with other central government agencies, civil society organizations, universities and scientific and research centers.
"In the last decade, the confrontation with discrimination based on sexual orientation and gender identity was progressively understood and supported by the (ruling) Communist Party of Cuba, which explicitly included it in its most important governing documents," Rodríguez Cruz said.
"This facilitates discussion within society and its institutions, without this implying absolute understanding by all party militants and people who have responsibilities in decision-making structures of the State and the Government, and who are not immune to the misunderstandings, prejudices and resistances of a non-negligible part of our citizens," he stressed.

In his opinion, the main advance "is the widespread understanding that homophobia and transphobia constitute an anti-value, something that is not good, is wrong, and therefore, very few individuals assume it as an unbridled position".

"Even people with prejudices or discriminatory behavior towards the LGBTI community claim to be neither homophobic nor transphobic," said the activist.

From the political point of view, the inclusion of the principle of non-discrimination based on sexual orientation and gender identity in the Conceptualization of the
Economic and Social Model of Socialist Development and in the Strategic Development Plan until 2030 is the main success, according to Rodríguez Cruz.

"Another milestone was the approval in 2013 of the Labor Code, the first Cuban law that expressly protects people from discrimination based on sexual orientation, in this case, in the workplace," he explained.

In Cuba, there is free, specialized care for transgender people for psychological support, modification of their bodies and genital reassignment when they want it, something that "is also a significant result whose implementation dates back to 2008," he said.

Unfortunately, however, "there are many more remaining issues," he said.

"Further progress will have to be made in the implementation of legal norms and public policies that guarantee equal rights for LGBTI people, in areas such as the recognition of the families we constitute and their legalisation through marriage or another similar legal forms," he said.

LGBTI activist hopes that some of these issues will come up during the debates and proposals that will accompany the already announced process of reforming the Constitution, and others will require further work of argumentation and elaboration.

"It is foreseeable that advancing in these goals of equity will imply contradictions, steps forward and even possible specific setbacks, depending on the nature and preparation of the political leaderships, the social consensus that we reach through educational work and the strength of the social activism that we are capable of promoting," he concluded.

In the first decades after the Cuban Revolution, homosexuality was declared a deviation incompatible with the revolutionary process, and it was only in the late 1990s that the taboo on homosexuality was weakened in public debate.
Massive parade of LGBTI activists and Cenesex workers this May Day
Around a hundred LGBTI activists and workers from the National Centre for Sex Education (Cenesex) marched in front of the Revolution Square on May 1st with Cuban flags and rainbow flags as a prelude to the eleventh edition of the Conference against Homophobia and Transphobia.
Mariela Castro Espín led the march, which this year was attended by a massive turnout of members of Cenesex's community social networks, who from early on in the morning at the joined the crowds of people gathered in Havana in the early hours of the morning.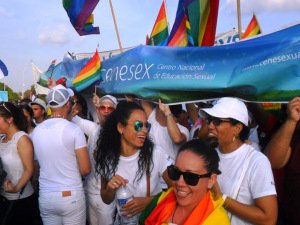 Among displays of respect and support from workers from multiple sectors and protesters from other countries, transgender, lesbian, gay and bisexuals shared the demonstration with all the people, just 72 hours before the start of the Cuban Conference against Homophobia and Tranphobia on May 4, whose main venue on this occasion will be the western province of Pinar del Rio.
In the previous hours, Cenesex published the official program for this eleventh edition of the Conference, which for the second consecutive year will advocate for schools without homophobia or transphobia.
I include myself once again in the motto of this Conference, which in a way also began this Tuesday with this greater inclusion of LGBTI people in the main demonstration of unity, revolutionary commitment and broad diversity that every year brings together the entire Cuban population.
Without further ado, some of the images showing Cenesex activists and workers at the celebration of this International Workers' Day in the Cuban capital.
Diaz-Canel could be first Cuban president to speak of lesbian, gay, bisexual and trans people

Translated and edited by Walter Lippmann for CubaNews.
https://walterlippmann.com/diaz-canel-could-be-the-first/
The new president of the Council of State and Ministers, Miguel Mario Díaz-Canel Bermúdez would be able to be the first Cuban president to publicly recognize the lesbian, gay, bisexual, transgender and intersex (LGBTI) community.
In his career, which we commented on extensively when he became the country's first vice president in 2013, we can highlight facts such as the unconditional support he gave to the El Mejunje Cultural Center since he was a leader of the Communist Youth and later as the first secretary of the Party in Villa Clara.
Ramón Silverio, founder of this inclusive project, always highlights Diaz-Canel's defense of the place, at a time when it was more difficult to do so, in the 1990s. "He always knew how to cope with the pressures of those who disagreed with the activities for the LGBT community, which were undoubtedly the ones that bothered me," he told me that time.
For two consecutive years – in 2012 and 2013 – Díaz-Canel participated in the Cuban Gala against Homophobia and Transphobia at the Karl Marx Theatre, which makes him the highest ranking state and political leader who has supported the Cuban Days against Homophobia and Transphobia.
But perhaps the most significant event that demonstrated this new Cuban President's understanding of the issues of diversity and sexual rights occurred during the debate on the Labor Code in December 2013.
As first vice-president, on that occasion, he recognized the political significance of the proposals made by Deputy Mariela Castro to add to the bill important issues such as non-discrimination based on gender identity, in addition to the explicit mention of sexual orientation that it already contained.
In mediating the controversy, Díaz-Canel also suggested that a parliamentary committee be charged with drafting a final version of the law that would take into account all the positions, in order to reach a consensus on the technical arguments, which were allegedly prejudiced, of some parliamentarians.

At that juncture, Diaz-Canel's comments received the support of Army General Raúl Castro Ruz and the approval of Parliament, which finally allowed the new law to be endorsed by majority vote, which, unfortunately, would later enter into force without incorporating the term gender identity.

The close link the current president had with the entire intellectual and cultural sector in its broadest sense, with young people, creators, the work of the media and information and communication technologies, undoubtedly brought him even more information on the problem of discrimination based on homophobia and transphobia.

It will even be easier for Díaz-Canel to address any of these issues in official contexts, when appropriate and necessary, because we must not forget that Raúl would probably find it embarrassing to intervene or advocate in public for a cause that is not only further away from his training, sensitivity and knowledge, but that has also been led his own daughter Mariela for more than a decade.

It is quite possible that this crucial moment will come with regard to the debates that will have to take place in order to bring about the announced constitutional reform. To these very important purposes we will also have to add the necessary modernization in relation to such sensitive issues as the family and marriage, in order to implement the policies already approved by the Communist Party of Cuba through legislation.

The already imminent XI Cuban Day against Homophobia and Transphobia will be, then, a good opportunity to see the progress and obstacles that we still have to face in terms of accompaniment and political will, in this fight for non-discrimination based on sexual orientation and gender identity.

April 19, 2018.
Lizette Vila's documentary or Padres en plural
By Francisco Rodriguez Cruz
November 19, 2017.
Translated and edited by Walter Lippmann for CubaNews.
https://walterlippmann.com/lizette-vilas-documentary/
I'm not going to try to do a review or evaluation of Lizette Vila and Ingrid León's documentary, because I'd be a judge and a party, and that would be very ugly. Even more so when I'm still under the impression of the apotheosis of the premiere that Soy papá had this Saturday, November 18th… anyway, in a Yara cinema at full capacity, which forced me to offer a double performance.
I just wanted to thank you for the gift, which was great, for my son, my partner and me, that we were able to enjoy it also among so many good and friendly people. I barely recover, though, from the shock of seeing my face – what a horror! – on the big screen.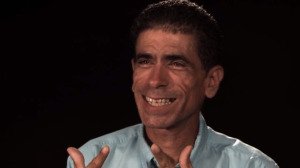 I also self-critically admit that I underestimated the impact of this bringing to life of the Palomas Project.
A little more than 30 minutes with the biographical shreds of a dozen or so men, I never thought they would attract so much kind and even overwhelming attention from a wide and diverse audience.
Personally, what I liked the most was to know the other stories of this choral interview – moving at times, sometimes hilarious, always authentic, by what they show, and even more, by what one can guess behind each testimony.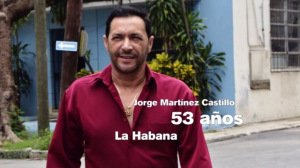 It was nice, but undeserved to be able to share the stage with such great parents at the end of the screening, and to receive with them, their families and my son Javier, the solidarity and affection that the audience lavished on us with an applause that I interpret as a recognition, not individual, but collective, for all the parents.
Because beyond the explicit purposes that link it with international campaigns and just social causes, this audiovisual is ultimately a claim to paternity, the best balance of which is not melodrama -which there is, there was no lack of it, we speak of Lizette Vila – but the natural force of a joy, accomplishment or pride that is difficult to explain, but easy to perceive even in her saddest or most heartbreaking stories.
Because, beyond the explicit purposes that link it with international campaigns and just social causes, this audiovisual is ultimately a claim to paternity. The best balance of this is not melodrama -which there is, there was no lack of it, we speak of Lizette Vila – but the natural force of a joy, accomplishment or pride that is difficult to explain, but easy to perceive even in her saddest or most heartbreaking stories.lk;
Another great success was its projection on the eve of November 19, 2017, International Men's Day, a celebration that has existed since the 1990s, but we rarely remember it.
This makes it all the more valuable and timely to look at these Cuban parents – parents or biographers – who share different experiences from different ages, marital status, professions, territories;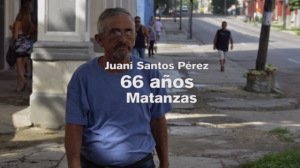 without forgetting variables such as sexual orientation and gender identity, as they include other male perspectives that the traditional notion of manhood usually tries to ignore, silence or at least diminish, disguise.
Another great success was its projection on the eve of 19 November 2017, International Men's Day, a celebration that has existed since the 1990s, but we rarely remember it.
I am therefore pleased to be part of this thoughtful, disturbing and problematic tribute to the most intense and enriching human experience I know: being a father.Juan Nodarse Ramos
Thank you, Ingrid; thank you, Lizette.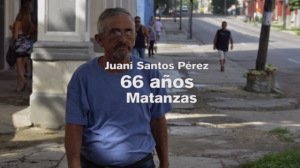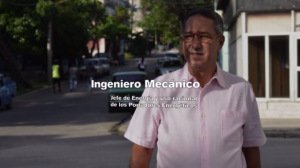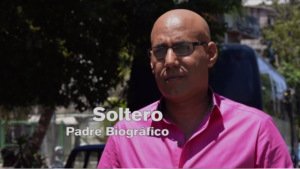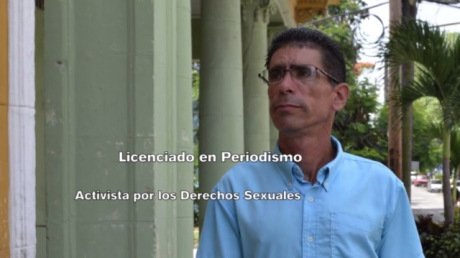 Young Gays Can Now Complete Military Service in Cuba
August 8, 2017
A CubaNews translation. Edited by Walter Lippmann.
https://walterlippmann.com/gays-may-now-serve-in-cuban-military/
Cuban deputies received an explanation of a policy of the Revolutionary Armed Forces (FAR) that has been in force for a year or two to accept and place young homosexuals in military service, respecting their right to participate in the defense of the country.
The issue arose during the work session of the National Defence Commission, which on last July 10 evaluated the results of the inscriptions in the Military Register and the incorporation of young people into active military service (SMA).
As part of the debates prior to the last ordinary session of the National Assembly of People's Power, representatives of military institutions and members of other permanent commissions such as Health and Sport; Education, Culture, Science, Technology and the Environment; and Care for Youth, Children and Equal Rights of Women also participated in this meeting.
Although this aspect of the discussion on compliance with the SMA did not transcend any of the journalistic versions I could consult on the meeting, its approach in our Parliament is undoubtedly of great news, relevance and political and public interest for the Cuban LGBTI community.
That is why I sought information from fellow journalists there, but it was not until only a few days ago that I had access to the audio recordings of the question posed by Joaquín Lázaro Cruz Martín, a member of parliament for the municipality of Boyeros in the capital and a member of the Committee on Youth, Children and Equal Rights for Women; and the response given by Brigadier General Juan Rafael Ruiz Pérez, also a member of parliament and chairman of the Committee on National Defence.
Perhaps another time is left for the analysis of the importance of this event. I believe that both interventions deserve to be analysed. I confess as an advance that right now it is difficult for me to assess what is more important, if the fact that a deputy asked about the participation of homosexuals in the army and defended it in public; or the response of the president of the National Defence Committee, when reporting on a policy that still has obvious discriminatory features – he himself admits that it is not perfect – but that in practice it represents without doubt a qualitative leap towards the recognition of the rights of LGBTI people in Cuba.
However, many concerns and doubts remain unresolved, not only regarding the inclusion of gay soldiers in the FAR, but also regarding the rights of gay, lesbian, bisexual and transgender people who aspire to or even become officers.
Without further ado, I transcribe the question and the answer in its entirety, with only small adjustments that I had to make to try to be faithful in the written language to the tone and intention of the speaker, to separate the ideas into sentences as brief as possible, as well as to avoid direct or colloquial references and mentions to some people present whose names I found unintelligible in the recording.
Deputy Joaquín Lázaro Cruz Martín: The other issue I have, which concerns me greatly, is exactly what would be the policy to follow, in this material specifically, with young homosexuals and bisexuals.
How it is treated, how politics is with these young people, who are not different at all in our society; that is, they deserve a place of respect too, that is their sexual preference and I do not think that this will influence at all….
Right now it's time to add, not subtract, and we need everyone's support. It is no secret to anyone that at the moment, as we can see that they are not being discriminated against as much as in previous times – although discrimination still exists, it is a problem that concerns us all – many more are increasingly identified…
Thank you very much.
Congressman Juan Rafael Ruiz Pérez, President of the National Defence Committee: I am going to take the floor on this last issue to explain and make it clear.
As you have heard, there is in the Armed Forces – we have known this before – a commission of the body that establishes policy for the performance of military service.
In other words, military service is in a law, the law has its regulations, but this commission is establishing policies. For example, no law says anything about the year deferred, about the boy who took a college degree. That's a policy.
Service is two years, everyone must complete it, et cetera, et cetera, et cetera… Ah, but if you pass the entrance exams and get a degree, then the policy is that you must only serve one year, to interfere as little as possible in your incorporation. That's politics.
Then, with regard to this issue raised by the companero, a policy was established and approved a year ago, perhaps two years ago, which is essentially the following:
First, no young person, because of his social preference (sic) is excluded from being able to fulfill his preparation for the defense of his country.
Second, if that young man is called, but he considers that for this reason, he will not be able to perform his service in the conditions of a military place, he is excluded.
And thirdly, we also try to apply a third alternative that exists, and that can allow you to comply with the first, without having to fall into the traditional, let's say, two-year service in a military unit, in maneuvers, etc…. It can also be conducted so that the performance of your military service, and therefore of the law, does so through alternative forms.
Therefore, a young person with these characteristics is called military service, gives basic military training, if possible, and is assigned to alternative military service. Say, he can be a nurse, an auxiliary in a hospital, he can even be in a military hospital, or he can be assigned to work elsewhere.
He's doing his service, he's complying with the law, he's carrying out his duty to the homeland. He may have prepared for defense, and yet he is in conditions that may be more appropriate for the situation.
Ah, no, you're capable that even if you have your… overcome that, and keep yourself… Because also the environment can influence a lot. We're talking about a barracks with 80 of another preference, talking about other things, saying other things… Oh, not you?… Right, you're not called and you're given that chance.
What happens, that sometimes this happens when they say about a case that came in and that after it was detected. Well, this is sometimes not detected, because sometimes even the person doesn't want to say it yet….
Is it detected later? We do that. You can't, Counselor. Yeah, you're licensed. Any chance you're going to finish it by alternative means in one place, according to a plan, et cetera? That's a variant. Another variant? No, you're going home.
That is to say, what must be clear: that is why nobody is exempted – by politics – from their right to prepare themselves to defend their homeland.
But, taking into account the existing conditions and so on…. As you say yourself, military service is not a panacea, that's what it is, that's what it takes, that's what it takes, that's what it takes, that's what it takes and so on. No (can't)…, well, it's not going, now. It's not going. It's not a disease, it just doesn't go, because of the conditions, it's a possibility you give it. Or also, to go towards that other channel that can be service through alternative forms.
That is the policy that is approved, in writing, oriented towards the whole country, what happens is that these things happen, because sometimes they are not detected and can be chosen, well, then you do what you did, you know what I mean?
But the policy is approved, and this is what is being followed. Doesn't mean it's perfect, everything here is provisional. But the issue has already been identified, and that is what is being done.
A Decade Against Homophobia, or, It Seems Like Yesterday
Time passes and people are getting old. Not me, of course. 

From next week we will be back in the center of the maelstrom of another Cuban Day against Homophobia, the tenth.

 Amazing.
It seems like it was yesterday when I was filled with astonishment and excitement at the Pabellón Cuba in 2008, and I listened for the first time to other gay, lesbian, bisexual, transsexual, transvestite people, speaking in public – and loudly – about what was always hidden before In Cuba: our lives and problems.
I did not dream at the time to have this blog – I was short a little more than a year and a half to its birth – nor could I assume that I would have the opportunity to approach first and be a part of the organizing committee of these celebrations from 2010.
With that experience, so intense that makes it difficult to discriminate between the greater relevance of one fact or another, I propose what will undoubtedly be an incomplete selection of moments or key contributions by each of the previous Cuban Conferences against Homophobia and Transphobia .
I must admit that, at the beginning, I thought of doing so only from my (bad) memory, as well as from a review of the texts I wrote in this blog and the photographs I had kept; But then I realized that was not enough.
Memories are often imprecise. I ran the risk of mixing some events and details from year to year. So I took the trouble to check each event with the reports of the Cuban and foreign press that I kept throughout these ten years.
I should also like to thank Dr. Mariela Castro, director of the National Center for Sex Education, who agreed to review a first version of this chronological summary and made several pertinent suggestions to enrich it.
Although I tried to emphasize the elements of newness or rupture in each annual edition, it is very probable that even in this selection there are issues or nuances that someone might also consider important or central. I invite you to propose and add.
I am sure that we could enrich even more this brief tour for this first decade of the day, based on the experiences that each one keeps.
My humble intention is for everyone to remember and treasure for themselves, their first, most intimate or revealing participation in this endeavor, result of the work, persistence, creativity and daring of so many good people.
We will see each other from 3 to 20 May at the Tenth Cuban Conference against Homophobia and Transphobia.
On May 17, a group of people from the LGBTI community walk from the National Center for Sex Education along with its director, Mariela Castro, and specialists from that institution to the 23rd and 12th capital city, where the American film Boys Don't Cry, (1999) was shown. It was the first celebration in Cuba of the International Day against Homophobia and Transphobia.
With the presence of Ricardo Alarcón, then president of the Cuban Parliament, the first Cuban Conference against Homophobia and Transphobia was opened, and where it would still be its main headquarters in Havana: Cuba Pavilion.
The first Gala Against Homophobia in the Astral theater theater brought together dozens of transformista [crossdresser] artists, an unprecedented event in an "official" stage of the Island.
It began the monthly cineclub Diferente cultural project, in led by journalist and critic Frank Padrón.
Speaking at the Pavilion Cuba, Mariela said that "this day is part of a broader educational strategy to call attention to respect for free and responsible sexual orientation and gender identity." She also explains the Conga's position against homophobia in relation to other initiatives: "We did not make a gay march because gays are not the problem; The problem is homophobia," said the director of the Cenesex
They hold panels with specialists that address sexual diversity in the Cuban family.
The National Union of Writers and Artists of Cuba holds for the first time a day of activities at its headquarters, with the participation of important intellectuals, a space that continues until today.
Diversity is natural: slogan that used the day in various media, such as t-shirts and posters. In the visual identity stood the posters with the phrase: Two equals also pair.
Panel of activists from Cuba and other countries brings together in the La Rampa cinema a large audience of LGBTI people and their families who talked about the rights of that community.
Cenesex experts provided training to officers of the Havana National Revolutionary Police (PNR) on how biases in police action affect gays, lesbians, transvestites and transsexuals.
For the first time the Day leaves the capital, to carry out its central activities in the city of Santa Clara, with a transformista spectacle that closed Marta Abreu Street in front of the cultural center El Mejunje.
The Karl Marx theater hosts for the first time the Gala against Homophobia, with a transformismo spectacle whose brilliance and originality surprised the public and had a wide repercussion in the international press.
In the Student House of the University of Havana Mariela Castro exchanged with students and activists about respect for free and responsible sexual orientation and gender identity.
In Santiago de Cuba, more than 450 students and professors at the Universidad de Oriente filled the campus theater to participate in a panel discussion with Mariela Castro along with other specialists and activists, who then had a lively debate.
Extensive discussion between the population and LGBTI activists in Plaza Dolores and Plaza de Marte, in Santiago de Cuba.
To the rhythm of the conga of Los Hoyos, hundreds of people rolled against the homofobia from the Plaza Dolores to the Place of Mars.
Dr. Jorge Pérez presented in Santiago de Cuba his book Sida: confessions to a doctor, where he discusses the history of the HIV epidemic in the country and how stigma and discrimination contribute to homosexual persons.
For the first time, one of the most visible slogans of this Conference was used: Humanity is diversity, which was accompanied by the expression: For sexual rights as human rights. The phrase: Homosexuality is not a danger, homophobia is also very important.
Mariela announced at a press conference that for the first time in all provinces there would be activities on the occasion of the International Day against Homophobia and Transphobia.
Students from the Latin American School of Medicine spoke with Mariela Castro in an intense multicultural debate in relation to free sexual orientation and gender identity.
Panel of activists and conga by the Prado of Cienfuegos gathered hundreds of activists and general public.
Cienfuegos's former star pitcher, Yosvany Pérez Ruiz, intervened in a panel that took place at the University of Medical Sciences of that province, publicly acknowledged the existence of homosexual players within the national pastime and referred to the difficulties they face as a consequence Of the homophobia that prevails in this sport.
Granma newspaper published the article Homophobia is what we must cure, in what would be the first non-informative gender work in the official organ of the Party on the occasion of the Day.
With the motto Hogar is love, respect and inclusion, began the practice of dedicating the day in a biannual way to a specific theme, in this case the family.
René González Sehwerert, one of the Five Cuban Heroes who suffered imprisonment in the United States for fighting terrorism, participated in activities of the Day and took part in the Gala. Since 2011, the Cuban LGBTI community has included in the Conga expressions of solidarity and demand of freedom for the Five.
First Cuban Vice President, Miguel Díaz-Canel Bermúdez, attended the Cuban Gala against Homophobia, in the largest sample of public political support for the Day by the State and the government.
National and foreign media emphasized with amplitude slogans of the Conga: Socialism yes, homophobia no! And Unity in Diversity!
First Sports Festival against Homophobia and Transphobia. It was inaugurated by Mariela and the then Inder president, Christian Jiménez Molina.
Also participating in all activities were Lohana Berkins, a recognized trans activist from Argentina; And Adela (José Agustín) Hernández González, first trans delegate of Cuba by municipality of Caibarién.
Activists with rainbow flags witnessed baseball game between Industriales and Ciego de Avila for the pass to the championship final, fact that transmitted the TV.
One of the educational channels of Cuban television broadcast for the first time the gala against homophobia in the Karl Marx theater.
VI Regional Conference of the International Lesbian, Gay, Bisexual and Trans Association for Latin America and the Caribbean (Ilgalac) in Varadero and Havana, the first major international event of LGBTI leaders that took place in the country.
In Manzanillo participated in the festivities the popular artist Candido Fabré, who composed an exclusive dance music theme for the Journey.
For the first time the Round Table of Cuban TV, one of its main informational spaces, dedicated a program to the Day, under the title La familia diversa.
The celebrations of love began during the activities in the Cuba Pavilion, during which homosexual couples received the blessing of religious leaders from the United States, Canada and Cuba.
The CENESEX prize – In Memoriam – was presented for the first time to Vilma Espín Guillois
The Workers 'Central of Cuba received for the first time in its headquarters, the Workers' Palace, activists of the LGBTI community of Cuba and other countries, who shared and discussed together with specialists in labor law and leaders of the Cuban unions and Latin America and the Caribbean. Ulises Guilarte de Nacimiento, Secretary General of the CTC, presided.
Trade unions participated for the first time in the now traditional conga against homophobia and transphobia in Havana, in response to the convening of the secretary general of the CTC, to address discrimination in labor spaces.
Guateque campesino against homophobia in Las Tunas, where for the first time harmoniously coincided the celebrations of the Day and the Day of the Peasant.
Creation of the slogan I include myself, as the center of the communication campaign on the Journey.
Among the slogans that people chanted during the Conga, the media highlighted this time: all rights for all people!
The conga against homophobia in Havana extended for the first time its traditional route by the Malecón, from the Piragua, until climbing by 23 to the Cuba Pavilion.
Marta Sánchez, a well-known Spanish interpreter, attended as a guest artist at the Gala.
He participated in the activities of Matanzas Louis-Georges Tin, a French activist born in Martinique and creator of the International Day against Homophobia and Transphobia.
Activists

waving

rainbow

flags

in Revolution Square
Dozens of lesbian, gay, bisexual, transgender and heterosexual, together with workers and researchers from the National Center for Sex Education (Cenesex) marched this May Day in front of the Plaza of the Revolution, as a preamble at the beginning of the IX Cuban Day Against the Homophobia.
As every year, in the early hours of Sunday we meet friends of different community social networks linked to Cenesex, to share in the march that brings the Workers' Central Union of Cuba and their unions.
They also participated in the parade of activists and family members from Cenesex, an institution that belongs to the Union of Health Workers.
This insertion in the multitudinous act acquires greater significance on this occasion that traditional Cuban Day Against Homophobia, which will begin on May 10 and will continue until 21 this month with an extensive program of activities, again advocating as a central theme for work spaces without homophobia or transphobia.
A wise decision or the Party Congress will leave approval of two essential documents pending
By Francisco Rodríguez Cruz
A CubaNews translation.
Edited by Walter Lippmann.
In presenting the central report to the Seventh Congress of the Communist Party of Cuba, its first secretary, Raul Castro Ruz, suggested on Saturday that the theoretical conceptualization for the socialist economic model and the foundations of the plan for national development through 2030 should remain pending approval until discussion with the population and all party militants.
According to the comprehensive version of Raul's speech, published by newspaper Trabajadores, the party leader said:
"We have thought that both documents –namely the conceptualization and the foundations of the plan for national development– after analysis by the Congress should be democratically debated by the militants of the Party and Communist Youth, by representatives of mass organizations and large sectors of society so they can be enriched and improved."
"To this end we ask the Congress to empower the elected Central Committee to introduce the changes resulting from the consultation process and give final approval, including the relevant adjustments to the guidelines that are adopted at this event," said Raul.
Open letter to Raul Castro: Postpone the Seventh Party Congress till July
By Francisco Rodriguez Cruz
Translation: Marce Cameron
Tomado de: Cuba's Socialist Renewal
Havana, March 27, 2016
Year 58 of the Revolution
To: Compañero Raúl Castro Ruz,
First Secretary of the Central Committee of the Cuban Communist Party
It is now two months since I first raised my concern—mostly within the Party, as is my right as a Party activist—regarding the preparatory process for the Cuban Communist Party's Seventh Congress, which is scheduled for April 16-19.
In essence, my dissatisfaction is founded on the lack of discussion of the key Congress documents—which are still shrouded in secrecy—in both the grassroots Party committees and among the rest of the citizenry. I have publically expressed my view that this constitutes a backwards step in relation to previous politcial processes.
To date, not only have I not received a direct or persuasive response to my concern; but I have received, through various channels, opinions and support from other people, Party members and non-members alike, who share my dim view of this process.
Moroever, I am aware of at least one municipality in Havana where this topic was discussed seriously by the local Party secretaries. However, it is not my intention to speak on behalf of anyone, because I do not really know how widely my concerns are shared. In any case, the Party and you yourself have taught us that concerns of citizens, even that of only one person, can, should and must receive all of attention and analysis it deserves. With this in mind, not long ago I made a concrete proposal in my local Party committee: postpone the convening of the Seventh Party Congress till July 24-27.
This postponement of only three months would allow for the key Congress documents to be discussed by the Party membership as a whole, as well as with the rest of the citizenry, during April and May. This would still leave June to process the discussion, study it, improve the documents and incorporate proposals.
It is a strategic advantage that the documents are already known to the one thousand Congress delegates and to the National Assembly deputies, as well as to hundreds of Party leaders in their various intermediate-level leadership bodies. Those who have seen the documents could prepare and lead this grassroots analysis, and do so quickly and in depth.
There is no doubt a debate such as this, broad and participatory, would allow for the refinement of such programmatic documents and would confer on the Congress, and its decisions, even greater legitimacy on the basis of a wider social consensus.
I understand that this could complicate things in terms of practicalities, but you yourself have often insisted that we must proceed 'without haste, but without pause'. It is true that I do not have all of the information that the leadership of the Revolution has at its disposal; yet I see no reason to rush so decisive a political process for the future of our country if its preparation has not yet reached maturity.
Finally, I ask you and the Party leadership to forgive me if I have gone about this in the wrong way by making public this suggestion. If the Party considers this an inexcusable breach of discipline, then I am willing to shoulder responsibility for it.
My modest intention here is to try to convey this concern to the Party leadership without intermediaries, and to perhaps contribute to sparking a debate on this question among the rest of the Party activists and in Cuban society as a whole, when so little time remains—less than a month—before the date initially set for the Congress.
In doing all I can to convey this serious concern to you, I am also keeping my word. I made this promise to a fellow Party activist, an experienced comrade with an impressive revolutionary biography. With heartfelt words and revolutionary fervour, he had been looking forward to a more grassroots-oriented Congress of his lifelong Party.
Revolucionariamente,
Francisco Rodríguez Cruz
Communist Party activist
Coming Out of the Closet, Politics and Sexual Diversity
October 12, 2015
On that December 2002 when –full of anguish and joy– I left the mother of my son and decided to turn the page on what was already at that point a false –and very dangerous– heterosexual life, I had no idea that every October 11, was International Coming Out of the Closet Day.
But the peace I began to feel and build from the moment when I recognized and accepted myself –rather late, it is true– as a gay man, makes me reflect now on the importance of that complex existential turning point for all people, especially homosexuals.
How many closets surround us? Is it only the sexual closet? Do we have the right to live, or not, in those cabinets filled with unconfessed desires? Why is it important to get out of them, personally and politically? How to get to that moment in the best possible way? When does the process begin? Does it ever end?
There are many questions we could ask about coming out of the closet. Because definitely, in every society there are limits set by those in power that tend to turn us into homogeneous masses, for one reason or another. Whenever we violate or skip a norm that pits us against our individuality, there is a broken closet.
The problem is that some closets are more reluctant than others, because the social cost of leaving some of them can be very high for the human being who breaks the rules of his environment.

What makes the closets of homosexuality, trans-sexuality or any other linked to sexual orientation and gender identity so terrible is precisely  the universality of exclusion that hegemonic systems weave around them with all the available  tools: religion, medicine, law, culture, education, family, the state, politics …
The consequences of living in any closet against our will are terrible; but especially the denial or reduction of how we feel and live our sexuality with all its variants and nuances, which is one of the aspects that defines us as unique and unrepeatable individuals and is sooner or later frustrating for anyone.
Nevertheless, there are those who want and can live in the closet for a time, brief or long –and even all their lives– and it is their right to do so. As long as they find it comfortable and causes them no distress, inconformity with themselves, anxiety, or discomfort; then no such closet exists.
We are in the closet only when we become aware of an external limitation on our true nature, deep in our hearts, and we begin to experience –to a lesser or greater degree–how destructive, humiliating and unfair is the denial of any essential feature of our personality that does not affect or infringe the rights and welfare of others.
That first revelation, which then becomes inconformity and finally rebellion against that which diminishes us as human beings who have the same rights as the rest to fully enjoy happiness and freedom –always entailing the understanding of the need– inevitably leads to a political stand.
Coming out is a political stance because it goes against hegemony, against the oppression imposed on us by a mold, a standardizing pattern whose origin is unatural, no matter how the powers that be wish to present it. It is the result of a historical development and of the concrete interest –visible or not, attainable or not– of the persons and institutions who exert that control.
Therefore, whether in the family, at school, at work or in any other area, to accept that we are lesbian, gay, bisexual, trans or intesex has a political impact, wether we like it or not, whether we are aware of this or not, or whether others want to admit it or not.
That commitment to the political nature of coming out of the closet, at least in the field of LGBTI rights, should be even greater among the persons whose leadership or public responsibilities should imply a stronger identification –and so we must demand it as citizens– with all causes that affect human improvement.
Because, especially in the case of important public figures, and behind the delays, disguises, concealments and alleged neutralities within the closet, there is usually much unfounded fear, civic alienation, individualistic complacency , selfish interests, selfish calculations , social hypocrisy and/or political cowardice.
In the current worldwide scenario regarding the recognition of sexual diversity, and in Cuba in particular, starting from the identification of the need to address discrimination based on sexual orientation and gender identity as one of the new political priorities in our country, coming out of the closet is –and will continue to be for some time yet– a transformative action, a revolutionary act for LGBTI persons.

It is also true that not everyone is in the same position to face the process, or reaches that moment in equal conditions. There are multiple systematizations of advice and warnings about how and when to come out, depending on age, family, economic and social circumstances.

Thus, what is truly paramount is to have the strongest possible conviction about what we are going to do and why. We must try not to improvise or rush, we must avoid attacking or hurting others –at least intentionally. We should foresee and anticipate, help others understand us, respect in order to be respected; but never acquiesce nor feel ashamed, never ask for permission or forgiveness, never evade or lie.

We begin to leave the closet from the moment we realize that we live in one for whatever reason. And every step we take to escape from it is as valuable or important as the next. No progress is more or less important; and if there is a scale, it would only be measurable by the intrinsic satisfaction that each decision that we are able to make each time –without outside pressures– brings us.
And the main thing, the good or bad news, depending on how you look at it is this: we never finish coming out of the closet, be it one or several closets. There will always be higher goals to reach; new challenges from the difference in our unity –or vice versa– as authentic, responsible and militant people.

US and

Cuban LGBTI

Communities


Can Help Transform

Our Countries
Mariela Castro Espín loved the news that the Gay Men's Chorus of Washington will travel to Cuba next July. "Their visit  will be very important in the cultural, artistic exchange,  because here too there is a gay choir, that will participate in the May 8th  Gala Against Homophobia and Transphobia in the Karl Marx Theater, under the direction of maestro Isaac Delgado", she said.
April 28, 2015

Photo: René Pérez Massola
"I would very much like –she suggested as an invitation– that these two choirs meet and do something together on the days they will be here; that they visit CENESEX [Cuban National Center for Sex Education] and even see other places where the Cuban activist's movement carries out important activities."
The Director of the National Center for Sex Education is organizing the 8th Cuban Drive Against Homophobia, which begins on May 5, with a program of activities until the 23 this month.
This Monday, after concluding the interview she gave us for newspaper Trabajadores  on the central theme of this 8th annual edition which will focus precisely on discrimination based on sexual orientation and gender identity in the workplace – you can read it in next Monday's weekly–, I could not resist the temptation to ask her about the possible role of the issue of the rights of lesbian, gay, bisexual, trans and intersex (LGBTI) in the process of reestablishing diplomatic relations between Cuba and the United States.
"The LGBTI communities of both countries joining in their common struggles through common efforts can contribute to the transformation process in our countries… always with wisdom," she concluded her remarks on the subject, after a review of the trajectory of this progressive and fruitful approach.
"For several years now CENESEX has had professional links with scientific associations in the United States in the field of the various issues of sexuality and sexual health; as well as with some other international associations where there are many professionals from the US."
"After I began visiting the United States in 2012 for the meeting of the Latin American Studies Association (LASA) in San Francisco, these links were also strengthened with civil society organizations, LGBTI associations, women organizations that deal with issues of domestic violence, specific groups that address issues of transgender people … And as I've been going to New York every year as a member of the high-level working group of the United Nations International Conference on Population and Development, I always take the opportunity to further strengthen those ties.
"But above all, since Obama in his last term has made it easier for the population of the United States to get permits to visit Cuba, that has also been very important for receiving professionals, politicians, activists in various fields, not only LGBT, but also different aspects of civil liberties. Many of these people, institutions and organizations often visit CENESEX…students, university professors …
"This has been very good; mainly because they have told us about their experiences, have directly known about ours, and have come in contact with activists and professionals. That is always mutually enriching …"
"The fact that we are on the road to restoring diplomatic relations makes it much easier to continue these exchanges."
Q: In the Cuban Drives Against Homophobia, very curious things have happened with Cubans who live in the United States and have been able to participate…
"Exactly. Since the first time –starting in 2009, we began arranging community and artistic activities… and academic activities too… at Pabellon Cuba as part of the Day Against Homophobia. Then, Cuban men and women who live in different cities in the United States, and also in other countries, began to come and have been increasingly coming…"
"Not only from the United States, but also from Canada, Mexico, Spain, Argentina. Many people come, and they tell us, they approach us. Some told me, 'I left [Cuba] because of this; because I was discriminated against.' They left because their families had many problems and suffered. Some have told me that they live in parts of the United States where homophobia is very strong; they still have not come out of the closet and they tell me that everything is not like in New York and San Francisco in the United States.  I felt very good because here in Cuba this is changing; some have told me, 'If we could get married in Cuba, I would return.' Some already have; they have been repatriated. There are many people, you can look them up and interview them. And this year many more will come …"
On the presence of US activists and personalities at this coming Drive, singer Thelma Houston has confirmed her participation. Also delegations from Puerto Rico and Massachusetts, as well as Bishop and Founder of the Metropolitan Community Church, Elder Troy Deroy Perry, and reporter Michael K. Lavers, of the Washington Blade, a publication specializing in LGBTI issues.
"Democratic minority Congressman David Cicilline, representative from Rhode Island who came to Cuba with Nancy Pelosi and met with us, said he'd try to come to the conference. He has to ask for permission. We still haven't received his confirmation, but he said he really liked how CENESEX is approaching this work and that not even in the United States there is anything similar," said Mariela.
"He praised the way we are uniting in a movement led by CENESEX to facilitate the participation of all of society; not only the LGBT population –because heterosexual people are also in it– and not only do we focus on such discrimination, but  we stand in solidarity with other struggles, as the LGBT groups in Cuba over the years expressed solidarity with the cause of the Five …"
"So the Five will participate in the Gala Against Homophobia –she announced– and will receive recognition by our LGBTHI community (this includes the H for Heterosexual), that is, from all this movement of transformation of the Cuban society."
"They will be there, because from US prisons they supported us with their messages, and now here they continue support us. Moreover it was a cause that we embraced with great honesty, sincerity, with great force, and they received it and always thanked us from prison."
"René was already with us when he arrived, and Gerardo asked me, 'when will I meet with CENESEX and the activists?' I told him, 'Gerardo, on the 8th all of you will be with us, because it will be a great satisfaction for us to be able to thank you for your sacrifice, and also for you to transmit in person your message of appreciation, as you've been doing all along from the distance'…"
My family Is not a Painting
or, Granma's blunder
February 15, 2015
A CubaNews translation. Edited by Walter Lippmann.
http://www.walterlippmann.com/docs4289.html
While this last Saturday on the Day of Love and Friendship I was enjoying the company of my family, which has no recognition or legal protection in Cuba, Granma newspaper published an extensive full-page material with a triumphal, inaccurate, alarming and frustrating statement.
Such triumphalism in Granma's cover was very irritating:
"Four decades after its enactment on February 14, 1975, the Cuban Family Law remains an example of progressiveness and legal superiority in Latin America," said the newspaper on its front page and summed up on page 3, under the syrupy title "Un código de amor para la familia" [A Law of Love for the family].
This comparison with the rest of the region could have been valid 40 years ago, but presently it is not only self-apologetic, but wrong in the light of the progress made in reformulating and expanding the definition of family relationships in several countries of our continent, thanks to the leadership of leftist governments. Granma's statement was a blunder that bothered and irritated many persons.
The reaction of activists who have spent years waiting for a change in the law was immediate. The open letter Dr. Alberto Roque sent the same day to five members of our Parliament, summarizes an important part of the main dissatisfaction and unsolved issues in relation to that already outdated legislation, not only in terms of legal backing for gay couples but in many other aspects.
Now that I can read the paper, I could even think –with much goodwill on my part– that this journalistic "celebration" of the four decades of the adoption of the Family Law is only a step to start introducing the topic of the need to review it. This was something the higher state authorities finally acknowledged last year, after much insistence from the activists.
In fact, after a detailed exaltation of the advanced, progressive and original character of the Law in 1975, the newspaper said: "The origins and future updating projections of the Cuban Family Law emerge from the demands of society, in constant renewal and change."
The main person interviewed, Dr. Olga Mesa Castillo, President of the Cuban Society of Civil and Family Law of the National Union of Jurists of Cuba even said that "the law was born for a country that is no longer as it was".
However, the newspaper article continues with abundant praise to the old legal document by some experts consulted by the official newspaper of the Communist Party of Cuba. These could mislead any reader who is unaware of the intense controversy going on for already more than five years about the urgent need to update the Law.
Furthermore, there is a paragraph that gave me the chills because reading it between the lines it could even suggest a serious problem when the entities or organizations that traditionally exercise the legislative initiative finally decide to submit to Parliament a new draft:
"Dr. Olga Mesa said that possible amendments to update this law are currently under study; it will not be enough to adjust and incorporate innovative elements and institutions emerged in these four decades, but this must be done considering the new social scenario with a demographic dynamics of a first world country with an economic infrastructure of a developing third world country that is facing a marked population decline and aging, as well as an obvious contraction of fertility, " said Granma.
Could it be that someone is still thinking that recognizing the same family rights to homosexual couples could have negative impacts on demographics and birth rates? Let's hope not.
In any case, it is unfortunate that in all this extemporaneous eulogy to a law largely superseded by time, there is not even a mention of what those new "demands" and social "scenarios" are that would force change; or what "amendments" are being considered in that much prolonged study to address them.
I wish we are wrong –suspicious and impatient– and the article is only an introduction to the inevitable debate that will come to update the Family Code. But even if that is so, the matter does not begin well. Let's hope it ends better.
Sabrina: A Trans Working Woman, Beautiful, Normal…

February 4, 2015

"Normal" was the word most repeated during our dialogue; as if Sabrina Perez Carrazana considered my interest in learning the details of her life . She works at the Department of Home Appliances at Plaza Carlos III, one of the largest shopping malls in the country, managed by Corporation CIMEX SA.
A CubaNews translation. Edited by Walter Lippmann.
http://www.walterlippmann.com/docs4287.html

Photos: Miguel Angel Rodriguez Plasencia

"I've worked here since 2004. I always felt like a woman, but breaking the pattern… that was a year ago," recalled the trans saleswoman. "I had my breast implant, and when I came back to work… People here knew I was going to have the implants: Now you tell us: how are we going to give you a female uniform if your contract is for a male!  That was the only obstacle I found to getting back to work … "
How did they solve the problem?
"They solved it with the management at the Sierra Maestra," she said, referring to the building headquarters –in Miramar, Playa municipality– of this giant company that is usually associated with the business network of the Revolutionary Armed Forces…"

"The Staff manager came and interviewed me," explained Sabrina. "I had been receiving treatment through Cenesex for two years or so, almost three; and this helped me, because I had a letter that they were working with me …"
In other words, you have been linked through the Centro Nacional de Educación Sexual [National Center for Sex Education (Cenesex)] with the Comisión Nacional de Atención Integral a Personas Transexuales [National Commission for Comprehensive Care of Transsexual Persons] …

"Yes, I am on the list for surgery, and perhaps I'll have the operation this year," she said, referring to the free-of-charge gender reassignment surgery offered in Cuba –resumed since 2008– under the protection of a resolution of the Ministry of Public Health.


CAPTION. The Plaza de Carlos III is in the avenue of the same name, in Centro Habana.
I must explain something to readers before continuing reporting the conversation we had –which I am reproducing in full and almost literally– in the store, thanks to a fellow worker who covered Sabrina's post during that short time.

The idea of meeting and interviewing Sabrina was from Miguel Angel, my partner, who heard about a transgender person who works in the famous mall in Havana. He heard of this last December when he attended –as a guest of our group of activists Humanidad por la Diversidad– a meeting of the network of transgender people.
Then he visited the store and tracked her down through other workers in the Plaza Carlos III where he asked about "the trans girl". He told me that it was a young salesman on the first floor –the store where Sabrina works is on the third– who did not even know the meaning of the term transgender, but who by my description immediately recognized Sabrina.

Miguel Angel finally met her and was impressed by her professional exertion and her beauty. He insisted on my going to see her and gave me his help as a photographer. It was fun, because we agreed to meet at her workplace, and since I arrived before Miguel Angel and did not know exactly where Sabrina worked, I visited all four floors in the mall, trying to figure out, looking inside the shops, who could be the transgender salesperson.

I have to confess that there were several women on my list of possible candidates. Some I crossed out, because I had a tip that my interviewee was a stunning blonde. I finally arrived at the Household Appliances Department and there I found her carrying out her duties as cashier.


CAPTION. My photo of Sabrina while she was working as a cashier in the household appliances department. This was taken before we were introduced by my partner.
As I waited for Miguel Angel to confirm that she was indeed Sabrina, I took secretly took a picture with my phone through the glass as proof of my discovery, and watched for a few minutes her quickness and dexterity with the customers.

Have you had any problems with the customers?
"People stare, some remain in doubt; I cannot really explain it; at times it becomes a little weird …because they stand at a corner and keep watching… then they call me and ask. But I tell you that's normal … "
And your workmates?

"They accepted me very well, never rejected me. Everyone calls me Sabrina, everyone accepted me very well …"
Transgender people have many difficulties finding work. In fact, many have been discriminated against in their workplaces. Based on your experience, how do you think they could tackle this serious problem?
"The thing about transgender persons… the ones that start at a young age… is that they are almost always thrown out of their homes and end up in the street, because they are rejected. Maybe my case was different: I had my house, I had my job. I did not want to impose… I just felt this way and I started my treatment at Cenesex. Maybe all those things helped me, but other trans persons have a hard time because they are rejected…"
"But I say that there are many who can make it. In fact, there are many who study. They are allowed to study dressed as women and all; I did not know it, because that was not allowed before…"
Some turn to prostitution…
"They have no choice: if you give them choices and give them… how can I put it… a space…, because there are many who have skills, capabilities; they have ways of doing things and do not have to get to that point: going to the street …"

"But usually what happens is what I said…they start early, their parents reject them, their relatives and friends reject them… so they end up doing that… I think."
Sabrina is a university graduate. In 2001 she finished her BA in Education with a specialization in Chemistry at the Higher Pedagogical Institute Capitan Silverio Blanco Núñez, in Sancti Spiritus.
She was born in Yaguajay, a town in the central province famous for having been the scene, in December 1958, of the famous battle headed by the legendary guerrilla commander Camilo Cienfuegos as part of the final offensive of the Rebel Army that led to the triumph of the Revolution.

How did you do at the University?
"It was like being gay. I dressed male. Let me see how I can explain it… Maybe just like that… I imagined that in college they would not have accepted me dressed as a woman."
Did you get to work as a teacher?
"I taught for three years in a Pedagogical High School in Cabaiguán. But when I moved to Havana I left all that…"

You did not want to teach, or you could not find a job teaching?
"I did not feel good teaching, honestly. I liked chemistry, but teaching… not really," she makes a gesture of disapproval, "But that was what I could study …"
When you were a teacher did you act publicly as gay?
"Yes, but my students… it was normal… You see, I taught students from Sancti Spiritus, their minds were more…" –extends her arms– "…and they accepted me very well."
You've been a lucky woman…
(She laughs)
Are you acquainted with the Transcuba network, which groups transgender people to do activism?
"Yes, of course. They organize events, visit the provinces … I have not participated, because I have a job and when I have time off I must do my house chores."

It would be important to have your experience …
Maybe.  I'm willing… I met a trans from Las Tunas who does something for the Federation [Federation of Cuban Women] and talked a lot…," she said referring to the fact that there are some transgender girls who have elective posts in the Federation of Cuban Women.

And here in the store, have you had any responsibility in the trade union?
"I have never had that kind of responsibility; I do not really like that, no …"
But you feel fine?
"Yes, I feel fine. I tell you, this is something … it is a new thing … The customers… many men tell me nice things, and when they realize… they are shocked … and think: Oh! I said this to him/her! These things happen … it's normal."

If you were to take stock of this year…

"First, I have been well accepted. On the street, it looks like I am, because men look at me admiringly. It's normal. I see that as quite normal … There is always a group of young boys who …" –makes a light gesture of disgust— "…but that's normal for trans persons. I imagine it's cultural, I cannot explain it …"
Sabrina lives in Centro Habana, a municipality she defines as "a little overcrowded…"
What about the neighborhood?
"Normal. Many had already seen me because I used to go out frequently … when I went to parties I dressed as a woman, and many people had seen me …"
What about your family?
"Fine. Everything fine. They accepted me well."

Do you have a partner?
"No, not at the moment …"
El

Mejunje

unhappy

about

exclusion


of

gender identity issue in

new labor law



http://www.walterlippmann.com/docs4117.
A CubaNews translation.
Edited by Walter Lippmann.
June 27, 2014.
Ramón Silverio, the renowned cultural promoter who for three decades has run, in the city of Santa Clara, the most inclusive project in Cuba, El Mejunje, expressed his disagreement with Act No. 116 or Labour Law, because it does not include the principle of non-discrimination based on gender identity.
In a letter –whose facsimile was published on the blog blog VerbiClara and also reproduced here– the actor disclosed his rejection of the final text of the legislation, "with every right I have earned through the work carried out for the recognition of gender identity, especially in the workplace."
The important promoter referred to the proposal made for the explicit mentioning of gender identity during the discussion of the draft in El Mejunje. This cultural center held, in 2010, the first Cuban Day Against Homophobia outside the capital.

The El Mejunje project promotes respect for diversity, coexistence among all human beings, and an affordable and inclusive recreation for all population groups. It was the first cultural project in Cuba —and I think it is the strongest so far— where cross-dressing articulates along with other art expressions.

To commorate their commitment through thick and thin of prejudice and homophobia, El Mejunje observed its 30th anniversary in January of this year. During the project's most difficult moments, Silverio was endorsed by current Cuban First Vice President, Miguel Diaz-Canel, who at the time was First Secretary of the Communist Party of Cuba in the province of Villa Clara.
Ramon Silverio joined the recent statements of parliamentarian Mariela Castro Espín who said her call at Parliament for including gender identity as a possible cause of discrimination at work had been ignored in the final version of the law. Mariela also said she applauded and supported all those who had –with a critical and revolutionary spirit– who had come forward and denounced the omission.  By joining her arguments, Ramon Silverio is making and exceptional contribution to the demand that –in his own words– "our voices be heard"
The documentary that Saul Landau didn't get to finish, or, When modesty visited my home.

When news about Saul Landau´s death came out on Tuesday, I was in the middle of a working trip in Villa Clara, and so I could not write my little tribute to this intellectual and artist whom I had the great privilege of meeting in December 2012, when he interviewed me and my family at home.


I must confess, however, that I did not know the full scope and value of his life and work as a journalist and film director until a few weeks ago when I read the message about his very serious illness written by Gerardo Hernandez, one of the Cubans jailed in the United States for the past 15 years for infiltrating organizations in Miami that carried out terrorist actions against Cuba.


Saul, who used to delve into social and political issues that were uncomfortable for his government or that were generally concealed by the ideological propaganda disseminated almost always by the hegemonic media at the service of big money, was making a documentary about the way Cuban society today views homophobia and discrimination against lesbian, gay, bisexual and transgender persons, and particularly about the educational work regarding sexual rights performed by the National Centre for Sex Education (Cenesex).


In the company of fellow Cuban filmmaker Roberto Chile, who was the cameraman, Saul filmed meetings of LGBT and H activist groups – which include heterosexuals- of the social networks grouped under CENESEX; he talked to experts, visited places, participated in activities and cultural or recreational projects for our community, and delved into several real-life stories that caught his attention.


I shall never forget the humbleness and respect that Saul showed when he contacted me, his interest in getting to know and understand our experiences, and the gentleness and persuasive skill he displayed that morning in our home in Cojimar, to such a point that -as I recall- he managed to get my mother to speak on camera, and my partner and I to pose together like two ridiculous lovebirds in a soap opera.




As testimony of that day when modesty in person visited my house, we are fortunate to have these images mostly taken by my son Javier while Landau worked, and others that we took as keepsakes in my apartment's living room.

Regarding the unfinished documentary, precisely this Thursday I met Roberto Chile himself and after embracing and immediately remembering Saul he told me that the project will be carried on by Jon Alpert, another outstanding American journalist and filmmaker.


That could be, without a doubt, a beautiful tribute to his memory.

http://www.walterlippmann.com/docs3915.html
A CubaNews translation.
Edited by Walter Lippmann.

Home run against homophobia or rainbow flags at the ballpark.
A CubaNews translation by Wallace Sillanpoa.
Edited by Walter Lippmann.

http://www.walterlippmann.com/docs3817.html
We will not remember Thursday, May 16 so much for the astounding defeat that practically rules out any possibility of the Industriales team advancing to the finals of the national series as we will for the presence – most likely for the first time in the history of Cuban baseball – of the Rainbow flag and, set apart from the other fans, a group of sexual rights' activists sitting in the bleachers of one of our nation's stadiums.

For me it was the most emotional moment of the day.
This attention-grabbing occurrence took place during the second game of the mini-playoffs, a match between the team from the Capital and its rival from Ciego de Avila, a match that coincided with celebrations of the Sixth "Cuban Day against Homophobia." Such also marked the first time that some national sports' officials participated on the Day's organizing committee

Game between the Tigers and the Lions. The big winner: the LGBT Community
To the surprise of all fans of this sport traditionally associated on the island with extreme macho and homophobic masculinity, at the end of the fifth inning – with the score tied – Cuban National Television, which was broadcasting the game live, pointed its cameras directly on one off the upper bleachers in José Ramón Cepero Park as the game's sports announcers pointed out our delegation.

The sixth such Day against Homophobia began in Morón this year with the participation for the first time of the National Sports, Physical Education and Recreation Institute (INDER).
Thus, not only Havana fans but all of Cuba could view about seventy persons among whom were Lesbian, Gay, Bisexual, Transsexual and Heterosexual activists as they publicly unfurled the Rainbow flag identified with LGBT movements throughout the world, together with placards emphasizing the need for all struggles against discrimination based on sexual orientation and gender identity.

[Photo caption: this raucous outburst emphasized the links between physical exercise and music and recreation.]
For me, this was probably the most revolutionary action undertaken during this sixth Day against Homophobia organized under the auspices of the National Institute of Sexual Education [CENESEX] which has already launched an intensive program of activities with far-reaching public repercussions and high levels of visibility in the cities of Havana, Morón and Ciego de Avila.

[Caption beneath photo.]The people's campaign promoting respect for all sexual diversity also took place on the morning of Thursday, the 16th, in Ciego de Avila and featured CENESEX's transsexual activist, Marlú.]
In addition to the conga lines and catwalks in the cities just mentioned, a gala event against homophobia was staged at Havana's large Karl Marx Theater, and was later re-broadcast this past Sunday on Cuban Television's major national educational channels, again for the first time in six years. Besides this, there were workshops, fairs, panel discussions, public and academic debates, open forums in various universities and throughout the country. All these events played a strategic role in their intended educational outreach to families and the general population.
Just the same, for me the most emotionally moving moment remains the eruption into the baseball game between the Lions and the Tigers since this unconventional gesture was not pre-planned by the broadcasters.
The idea emerged spontaneously when we were already in Ciego de Avila and on the suggestion of several organizing committee members. The plan was carried out once we realized what a broad political, social and cultural impact our visit to the ball park would have.
Even though to some our action might seem an easy one, to intrude that night in into those bleachers was almost as difficult as unfurling the rainbow flags at Pico Tranquillo and as significant a statement as the glorious declaration last year of Cuba's recognition of the existence of homosexuality within its athletic ranks.
The delegation had already spent various days in constant bustle, especially that Thursday when there was no break in the program starting with breakfast at 7:00 A.M. . The game was to begin at 8:00 in the evening and we had before us until 7: 30 the task of aiding in the debut in Ciego de Avila of the piece, TROYA, a monumental street staging by the Morón theater group. There was planned to begin around 10:00 at night a SERENADE FOR DIVERSITY in front of the Cultural Office, a serenade intended to greet with a display of art and fire works the arrival at midnight of May 17th's International Day against Homophobia and Transfobia.
In short, with just enough time to bathe and have dinner, it was my responsibility to explain to our group of LGBT activists the proposed ball park visit and all that such entailed.
It is very probable that some among our ranks had never before set foot in a sports stadium nor had they ever shown much enthusiasm for the national pastime, especially given the prejudice shown toward anyone gay that can stifle a great deal of interest in those environs.

[Photo: the extensive participation of the public was surprising.]
What is nevertheless certain is that all of us, women and men, were exhausted at this point. But when we laid out our arguments and stressed the overriding importance this unique opportunity of our appearance on the scene when nobody expected to see us could offer, the vast majority of us agreed to the escapade without hesitation.
This way, we managed to put aside our fatigue, organize the event and then, in the end, arrive at the game at the beginning of the second inning. Moreover, we were there when my team, the Industriales, tied the game with their only run that night only to lose the match later to Ciego de Avila, with a score of two to one, a loss that extinguished any hopes they had to meet the Lions in the current national league series.

[Photo: youth, health and beauty in evidence.]
Regarding the public's reaction, when people realized who we were and what we were doing in that presumably sacred male and macho space, what can I say?
Most likely there were some among our group deeply unnerved at the thought of what enraged reactions and disrespect towards us might ensue if we take into account emotions around baseball in Cuba, similar to those passions unleashed at gladiatorial contests in the grandstands of Roman coliseums.

[Photo: days before, smack in the middle of Havana's Central Park, ] where the country's most famous heated arguments around sports usually take place, debates at the "hot corner," over differing sexualities occurren, in yet another community response to the "Day."]
None of those rank reactions were in evidence although there were, as always, a few frowning faces, certain condescending glances, even a homophobic slur or two though of the crudest sort. However, the majority of those in attendance merely turned to look at us, smiled, waved at us and even snapped photos.

[Photo: with Alexander Mayeta, one of my son's, – Javier's – idols.]
Since we were behind the dugout of the Industriales, the players of the Blue Team, too, emerged to see what all the commotion was about according to what one of the coaches, Làzaro Vargas, told one of our activists the following day in the hotel's elevator.
For this reason, just as we were about to leave for a return to Havana, I got a photo with Alexander Mayeta, one of my son's idols as I just mentioned, and according to what I was told, a Ciego de Avila fan tried to insult him by shouting a slur during the game saying that we were an embarrassment to his followers.
[photo:] Whether such homophobes as the one mentioned like it or not, Cuba's LGBT movement sent a home run out of the park that historic night when this movement staged its first public appearance in a ball park. And still awaiting us next Saturday, May 25th beginning at 9:00 A.M. in the national Sports Complex, the first Sports Festival to counter Homophobia!
 The Composition of the Cuban Parliament or When Homosexuality Stops Being a "Private Affair"
  http://www.walterlippmann.com/docs3664.html
A CubaNews translation. Edited by Walter Lippmann.
When I vote this Sunday to chose the members of Parliament, I'll be doing it aware of how many women, men, whites and blacks are nominated, their ages and educational levels, and also the work they do; but I don't have the slightest idea of how many homosexuals will there be in our new government.
The National Nominating Committee presented as a great success the 49% female composition (43% was the previous female composition) and the 37% black and mestizo composition of the Asamblea Nacional del Poder Popular [Parliament].However, lesbians, gays, bisexuals and transgenders do not have public confirmation of at least one individual like us in the highest legislation body.
Here we will immediately feel the presence of the old reasoning promoted by hegemonic heterosexuality implying that sexual orientation and gender identity are a "private matter" and nobody should care who we have sexual relations with, or how each person feels his or her femininity or masculinity. Mainly because it is more comfortable to let people pretend, ignore, keep silent and not try to make policy against the predominant order.
On this issue it is quite likely that even my heterosexual friends will question me: Can you imagine what it would be like if they start asking people what their sexual orientation is when they are proposed for public office? Wouldn't this be as discriminating for the LGBT community as marginalizing them or denying them access to these postings?
And, of course, this is not the problem. It isn't the objective either. My greatest concern is that those LGBT persons in leading positions in Cuba still don't seem to feel the need, or understand the importance, or are afraid to come out of the closet in a public way to make policy in favor of the right to a free sexual orientation and gender identity.
But there is more: The Cuban Communist Party approved among its working objectives "to confront prejudice and discriminating behaviors because of the color of the skin, gender, religious beliefs, sexual orientation, territorial origin and other expressions that are against the Constitution and the laws; that may affect national unity, and limit the exercise of the rights of the people."
We are aware that skin color and gender are indicators closely followed in statistics at different levels to measure the progress of the inclusion policy. Territorial origin is not particularly relevant for the exercise of public offices –on the contrary there is a trend to importing cadres from less-favored provinces to national postings- and in the case of government bodies the problem this is solved to a great extent by their own regional nature or by regional representation.
Religious beliefs are not a requisite considered individually or collectively as public data either, but there is care to include in the different levels of the Poder Popular [local government] leaders of different churches or faiths who, by the way, are very active in Parliament and preach with good mind and great pride in their convictions.
Why then, among the prejudices the Party has the duty to fight against, the only mystery, the only human condition nobody undertakes, the only discourse nobody risks in a relevant posting in Cuba is that of being homosexual, bisexual or transgender?
It is very good, but it not enough, to have in this new Parliament the director of the Centro Nacional de Educación Sexual (CENESEX), Mariela Castro Espín, who leads state educational campaigns for respect for sexual diversity. It is not enough that we already have in the rural municipality of Caibarién the first transsexual person elected by its community as a local delegate or council member.
At least it is not enough for me and probably for many other LGBT persons who would like a higher degree of commitment, visibility and activism from our equals in important public postings or who are persons of prestige in any area of the social life in the country.
This is why when I vote punctually this Sunday in the General Elections, I'll be doing it with the hope and emphatic open call so that this confrontation of homophobia and discrimination in all its aspects becomes also an example –sooner than later- in the membership of our next parliament.
On Her Inauguration for El Mejunje, or Adela told me*
  *Translator's Note: Allusion to Me lo dijo Adela [Adela told me] title of a popular Cuban song about a gossip
http://www.walterlippmann.com/docs3615.html
A CubaNews translation. Edited by Walter Lippmann.
After her Inauguration this Sunday as a Delegate to the Municipal Government in Caibarién, Adela —or José Agustín— performed, for the second time in her life, at the cultural center El Mejunje in Santa Clara where she was honored by the LGBT community of Villa Clara.
https://paquitoeldecuba.files.wordpress.com/2012/11/sdc16788.jpg?w=300&h=223
(Photo caption) A packed young audience applauded her and acknowledged her determination to succeed.
"Everything went well at the Asamblea (Municipal del Poder Popular) [Municipal Government]," said the nurse and electrocardiogram technician after her cross-dressing presentation as singer Haila for a full audience that applauded her and acknowledged her determination to move forward in spite of her difficult life experience as a transgender person.
"I set myself a challenge nobody gave me. I like to clash psychologically with people, and since they perhaps expected me to look striking, I borrowed a pair of male shoes, trousers and a long- sleeved shirt for greater impact," she commented about her first official meeting as a representative of her humble neighborhood.
https://paquitoeldecuba.files.wordpress.com/2012/11/sdc16828.jpg?w=300&h=282
(Photo caption) Adela impersonating temperamental Singer Haila.
When they called her official male name, Adela, like the rest of the delegates, stood up, signed the commitment, and received the seal that accredits her in the public responsibility. She explained everything was done with great respect and solemnity.
She told me that after the constitution of the Assembly or Government in her northern fishing municipality, Adela voted to elect the President and Vice President in a very "democratic election with no obstacles, where children pioneros guarded the urns".
https://paquitoeldecuba.files.wordpress.com/2012/11/sdc167961.jpg?w=225&h=300
(Photo caption) Mariachis Los Reyes, from Cienfuegos sang 'Si Adelita se fuera con otro" [popular Mexican song] for her.
On stage at El Mejunje she was welcomed by Mariachis Los Reyes, from Cienfuegos with the popular Mexican ranchera La Adelita and by Ramón Silverio, the host of this inclusive and diverse project that will celebrate its 29th birthday next January. Silverio also performed as his character Carmita in a Mexican charro costume and hat.
In this adventure she was accompanied by Roxana, a cross-dressing character performed by book and literature promoter Pedro Manuel González Reinoso who published the first interview with Adela as a candidate for the Municipal Government. Adela thanked her for the support and for making her story known with significant impact on the foreign press.
https://paquitoeldecuba.files.wordpress.com/2012/11/sdc16773.jpg?w=225&h=300
(Photo caption) Words of dedication in the book sent to her as a gift by Mariela Castro Espín.
After sharing some of her experiences with the young people present, Silverio gave Adela a gift, and also a copy of the book La transexualidad en Cuba, a compilation of texts sent personally by its author, Director of Centro Nacional de Educación Sexual (CENESEX), Mariela Castro Espín with the dedication: "To Adela, for your strong spirit and the encouragement you give. Wishing you a successful career. Un abrazo."
"I don't come much to El Mejunje, because I'm no spring chicken. I'm 48; work keeps me busy, and transportation is not easy. Today has been a challenge. Lots of nerves, because I'm not used to these large audiences, so ebullient and demanding," Adela confessed. She remembered that only one time "centuries ago" she had taken part in a competition of cross dressers at this cultural center and, "I was eliminated in the fifth round," she joked.
https://paquitoeldecuba.files.wordpress.com/2012/11/sdc16808.jpg?w=300&h=246
(Photo caption) Silverio, a tireless artist who after almost 29 years hosting did his Carmita dressed as a Mexican charro to welcome the transgender delegate.
She explained her neighbors are very happy and aware of everything. Even eight members of the CDR she has presided for 28 years who now live in Miami, "were the first to call their relatives and me," to congratulate her for her election.
At work everything is "perfectly all right". "The Director of the Hospital had been nominated, just like me, in another district; but she was not elected and I succeeded," she told me and stressed the satisfaction of her work collective.
https://paquitoeldecuba.files.wordpress.com/2012/11/sdc16838.jpg?w=300&h=225
(Photo caption) Adela, Roxana (Pedrito) and I.
With shifting work periods of 16 or 24 hours, Adela explains that if a nurse does not show at work, she covers the period; or if it is necessary to double rounds in the electrocardiograph, because another worker takes ill, she does that too. "This is why I was on 24- hour duty today and the Hospital released me so I could go to the Assembly and come here to El Mejunje," she said.
https://paquitoeldecuba.files.wordpress.com/2012/11/sdc168011.jpg?w=300&h=225
(Photo caption) "There are always homophobic persons, but they accept me more, they see me as a human being, as a person," she said.
About the meaning of her election as a Delegate for the LGBT community in the Island she said, "This is a giant step," and added, Our Revolution is in a process of transformation for the wellbeing of all Cubans."
She admitted, however, that "there are always homophobic persons, but they accept me more, they see me as a human being, as a person, and when they learn more about my deals, they get closer to me."
https://paquitoeldecuba.files.wordpress.com/2012/11/sdc16813.jpg?w=300&h=225
(Photo caption) Adela called upon gays, bisexuals and trans "to keep on fighting."
So she called upon all lesbians, gays, bisexuals and transgenders that have suffered, or are suffering, from incomprehension and discrimination because of their sexual orientation and gender identity to "keep on fighting" to "show this society that we are as capable as those who say they are "normal".
 https://paquitoeldecuba.files.wordpress.com/2012/11/sdc16839.jpg?w=300&h=262
(Photo caption) In her dressing room after her performance, just before our interview.
Mariela Castro: Socialism with Discrimination is Inconceivable

In May, for the fifth consecutive year, Cuba will hold a Day Against Homophobia to the satisfaction of many people in our country and the distress of others who still hold prejudice against free sexual orientation and gender identity, and who do not understand the need for the full exercise of the human rights of lesbians, gays, bisexuals and transgenders.

http://www.walterlippmann.com/docs3416.html
A CubaNews translation. Edited by Walter Lippmann.













Photos: Marta María Ramírez

This time I move away from the colloquial tone of my logbook, to reproduce almost entirely the long dialogue I held last week with Mariela Castro Espín. The director of Centro Nacional de Educación Sexual (CENESEX) [National Center for Sex Education] discussed the significance of the Event, what has been done, what is still to be done, and several of the most debatable issues in the work of the Institution.

PAQUITO: What is the importance of this 5th celebration? What are the main novelties?

MARIELA: When we started we didn't dream we would reach this stage. We are talking about 5 years of stable, consecutive work that has been improved year after year.

We began with a one day celebration on May 17  in 2007, and in 2008 we began the Jornadas [several day celebrations] with the support of some institutions of the state and civil society.

We began outlining a strategy, defined our objectives and a plan of activities where we stressed the academic program and our work at universities.

This year we have reached an agreement with the Ministry of Higher Education to work in all the universities in the country; not particularly related to the Day Against Homophobia, but on things related to sexual education and promotion of sexual health. It was an old dream and this is the first time we have such a concrete meeting with the Minister for Higher Education.

This year we could also agree on another project with the Medical Universities. It includes a strategy for the promotion of sexual health and will contribute to the preparation of all students – Cuban and foreigners – on these subjects. At the moment there are 19 thousand foreign medical students. The preparation includes the professors and it will be offered through elective summer and winter courses with contents associated to the different subjects. 

This sexual health promotion is based on a document from the World Association for Sexual Health of which we are members. It establishes eight goals closely linked to the Millenium Development Goals.

We are doing this with the methodology of Educación Popular [Popular Education] a tool that will serve the doctors when they start working in their areas of primary health care in Cuba, or abroad if they work in cooperation programs. It will also assist the foreign students when they reach their countries of origin so that, according to the characteristics of their ethnics and cultures, they can start introducing, step by step, some promotional elements of sexual health.

This includes, of course, not only the subject of the right to sexual orientation and gender identity, but also some issues such as the right to truthful information at all ages and the sexual health services needed by the population, especially by teenagers and women. In other words, these are goals that comprise many elements upheld by international agreements.

At this 5th. Jornada we will be celebrating not only the Día Internacional contra la Homofobia y la Transfobia [International Day Against Homophobia and Transphobia], but also everything we have achieved with the National Program for Sexual Education.

CENESEX RESEARCH AIMED AT SOCIAL POLICY


We are making progress in the reorganization of the research topics coordinated by CENESEX. Many aim at social policy; that is, at providing enough support for particular issues to be included in social policy, be it in a particular institution of the state, or as general policy which would include specific legislation.

For example, I coordinate a branch of research on comprehensive care for transsexual persons in Cuba as a humanitarian social policy. This is the general formulation that is composed of several specific research projects that will supply proposals for the policy to develop for these people through the national health system, the Ministry of Education, the work with the families and the specialized services.

There are other topics such as the establishment of a critical route in the national health system for the care of abused women, the treatment of sexual abuse in children and child abuse in general, for the development and training of human resources, there are many topics…

PAQUITO: You said in public there will be a historical research on the Unidades Militares de Ayuda a la Producción (UMAP) [Military Units to Aid Production]…

MARIELA: Yes. One of the research projects is related to sexual policies, the evolution of sexual policy in Cuba and how the subject of sexuality was considered. This will include the exploration we are now making – and the one we made before, in order to design the research- based on interviews to people who had something to do with UMAP: people who did their military service there when they were young and officials.   

DIFFICULT TO WORK WITH CIENFUEGOS, BUT THE EVENT WILL BE FINE

These five years since the holding of the first Day against Homophobia have given us experience. We learned and this time better organized our work teams for the preparation of the events. We have heard proposals for the different activities. It began as a single Day, then it was a week, and now it is going to be practically a full month of events. 

The idea of involving a different province each year has been quite significant for strengthening the work of our social networks in those territories. This aims at making the population more sensitive and at involving the territorial authorities in the task, as well as the press that is becoming better prepared to deal with the subject.

Therefore this helps to strengthen the work of the province chosen to prepare the central events for each May 17, and opens possibilities for the alliances that must be established to organize this type of celebration with all the relevant educational influences. This is actually the main objective.

The artistic element has also become stronger. Since last year la Gala contra la Homofobia   [Gala Night against Homophobia] has had a special organization and style. We can say that these shows include cross-dressing as artistic events.

This is the result of many years of work not only at these Gala Nights, but at nightclubs by the groups that perform cross-dressing acts. They have received training at CENESEX so that cross-dressing can become an artistic act and with their performances they can contribute to the promotion of sexual health and the prevention of diseases. And not only have the actors received training, but also the art directors of the centers, so this widens the range of people who can participate in the activities.

PAQUITO: The participation of the population in public debates will be repeated this year…

MARIELA: Last year we had the experience in Santiago de Cuba. We organized discussion panels in different areas of the Parque Dolores. The population took part in the debates with specialists, officials and trained social network LGBT activists. It was very interesting. We also had for the first time the participation of an officer from the Policía Nacional Revolucionaria who answered questions from the population. We believe this was very positive and we will repeat it in Havana and Cienfuegos, because we think it was useful.

For this year's event it has been difficult to work with Cienfuegos, because not all the authorities were equally sensitive and committed to the task. We've had great support from the Party and the Government there and mainly from the Ministry of Culture, the Provincial Office for Culture and the Ministry of Health.

We chose Cienfuegos because of the significant work and great efforts of the network of activists there. We believed they deserved support in their work. We also chose the municipality of Rodas in the province with the purpose of discussing the problem of HIV/AIDS prevention, because this is one of the municipalities with the highest incidence in the transmission of the epidemic.

Why has this been difficult? Well, as there has been little coverage in national media on what takes place during the event, other provinces do not have a reference of what they can do.

If in Cienfuegos they had known what had been done in Santa Clara and in Santiago de Cuba, they could have had more previous motivation to play a good role as a province this time. And this is what should happen from now on for with rest of the provinces -as a dominoes effect- if the national press helps introducing these subjects and covering these educational and artistic activities.

Still, I think the Cuban Day against Homophobia in Cienfuegos will be a good experience.

HISTORIC: THE PARTY AGAINST DISCRIMINATION FOR SEXUAL ORIENTATION


PAQUITO: How can the event contribute to los objetivos de trabajo del Partido Comunista de Cuba [the Objectives for the work of the Cuban Communist Party] concerning the struggle against discrimination based ib sexual orientation, as well as reflecting in the media all the diversity of the Cuban population?

MARIELA: The event contributed to the inclusion of these objectives in the agreements of the Party Conference. The mere fact that they are explicitly formulated within the policy of the Party and, of course of the country, opens the doors for this strategy.  

That is, it has been expressed that the country needs to work against all forms of discrimination, and that homophobia, transphobia and every form of discrimination associated with sexuality issues need to be fought against as corresponds to an emancipating society, as the true essence of socialism.

I can't think of socialism coexisting with forms of discrimination, and this is one of them. Work on this problem requires a deep cultural change, and this is achieved through education, through the policy that supports the strategy, through the media and the laws. There are several institutions in the social structure that need to be involved in all these processes. One day is not enough, the work of CENESEX and the Ministry of Health is not enough… and the fact that The Party gives a green light and harbors the objective is essential.

Besides, this is a task for the Party, because according to Marxist ideas, the Party is the vanguard, the group that carries the new ideas to take us to a new society. If the Party cannot articulate these new ideas, after it has rid itself of all the prejudices that create inequalities, how could It prepare the conditions for us to be able to really create a fair and equitable society?  Therefore, I think that the fact that they so decided was absolutely relevant and historic.

PAQUITO: What satisfactions, disappointments and frustrations have brought for you and for CENESEX these five years of celebrating the Day against Homophobia?

MARIELA: The decision of many people as well as of institutions and organizations to cooperate in the preparation and development of these events has given me great satisfaction.

I have been pleasantly impressed by the understanding we have found in the Ideological Department of the Central Committee of the Party and the support we have received from that Department with which we have been in a permanent dialogue, sharing ideas and getting advice on how to channel many of our initiatives.

The silence of the press, of the national media was disappointing. It hurt a lot to see that most of the information was being handled only by the international press –which has played an important role that I appreciate. The national press did not play that role and it is national media we value the most: the capacity of our press to inform the population and disseminate what we were doing. It hurt a lot that it wasn't happening, but now I'm very pleased, because since last year, the national press began to participate more actively.

Another source of satisfaction has been the great number of artists who have spontaneously participated. They have come in an organized way to request it. Several international organizations have praised our initiatives to celebrate May 17th, and how we do it, our originality, and the fact that the event is for the population at large, not only for LGBT people.

The thing is that prejudices and homophobia are present in the whole society, not only in heterosexual people. Within the LGBT population there is also homophobia and there are many prejudices that need attention; there is a tendency to discriminate against one another, to practically establish a caste system; and this is the essence of what we need to change.    

There has been praise for the way we have integrated different forms of discrimination; that is to say that in these events we try to focus on homophobia as a form of discrimination that we believe should not exist in a socialist society, that it is related to other forms of discrimination and that they should all be treated together.

We cannot believe that by eliminating homophobia we would be eliminating the problem of discrimination in Cuban society. We need to eradicate the trend, the archaic model of an exploitative society that makes up parameters to establish differences and inequalities. We cannot keep on reproducing these.

This is why the educational work we do is aimed at transforming our consciousness, our culture. I hope that at some point our conga against homophobia that is danced along our main avenues becomes a tradition. We'll have to make it more artistic, find better ideas to make it richer as a cultural option, so that perhaps it becomes a historical tradition and one day, when there is no longer homophobia in Cuba, somebody would say, "remember when in Cuba this was done because there was discrimination and this conga was danced to call people's attention to the need to eradicate homophobia!"…  

MANY CUBANS FROM MIAMI AND OTHER COUNTRIES


All of us participants have been very close trying to make every moment and every activity in the event relevant, avoiding discontent and generating curiosity and the wish to know what this is all about. We have seen that the people who have felt curious and have approached the activities have asked many questions, and by doing this they have learned, and by learning they have changed.

And the anecdotes I've been told…! In each activity people come and tell me things. And I -who love to listen to those stories-, feel great satisfaction by realizing we are doing well.

Among those who come there are people who have suffered as victims of homophobia and whose lives have changed with these activities, whose families have changed, and who say that even the police have changed, the population has changed…

There are also people who have been homophobic and come to tell me how important these events have been; that if they had known the harm they were causing, they would not have done it. They are grateful for all the elements we give them so they can also change as human beings and not discriminate others. I wish I could record all those beautiful things people tell me at the activities. This gives me energy and satisfaction in those days of tension and exhaustion.

PAQUITO: Cuban men and women who live abroad also participate in these Events…

MARIELA: Many people have come from Miami. Cubans who live in the United States or reside in other countries. Also foreigners have come and have told me beautiful things, because they are also amazed! They heard about an activity, and arrived without knowing exactly what it was about, and then they were very surprised and have said very interesting and beautiful things. 

PAQUITO: There are those who say that all the gays, lesbians and transexuals that left the country are full of scorn…

MARIELA: On the contrary. Many come to thank us for this. They come because they want to see it. They have told me, "I want to see it with my own eyes; that's why I came, and I'm so surprised, so amazed, it's wonderful." I remember a lesbian who lives in Canada and her partner lives here and does not want to leave; she is doing economically very well in Canada and she told me, "If there is a chance that we can legalize our relationship here, I'll return; I'll come back."

And so on, and on; so many interesting and beautiful things they have told me from which I have learned a lot. People also write a great deal: letters, e-mails, with lovely expressions… 

PAQUITO: What other institutions and persons would you convene to contribute to the event and with what purpose?

MARIELA: The Ministries of Health and Culture are strongly committed. I would like the press to be more committed on a permanent basis, and not exclusively during the activities for the Day, because this is an educational strategy that has its most visible moment in May, but it is a permanent strategy through which we deal not only with homophobia, but also with other many issues related to sexual health and sexual wellbeing.

I think the absence of the Ministry of Education is remarkable; and its presence is fundamental. They can suggest what type of activities we could carry out. The only progress we have made in this field is related to some activities in the pedagogical universities. We have given priority to the medical and pedagogical universities to organize talks in each and every province where we have been, but I don't think this is enough. I believe all the teacher training institutions should be involved and the subject must be debated within the Ministry of Education itself.

The Ministry of Higher Education is involved through activities of university extension. I think the Federación Estudiantil Universitaria (FEU)  [University Student Federation] should be more involved. The Unión de Jóvenes Comunistas (UJC) [Communist Youth] as well, because it is one of the organizations with more responsibilities in the Programa Nacional de Educación Sexual [National Program for Sexual Education], but we have not achieved a good articulation for the UJC to be the transmitter of these ideological and revolutionary messages.

Who can be better than the young people to transmit the new ideological and revolutionary messages? This is why when the Federación de Mujeres Cubanas (FMC)  [Cuban Women's Federation] conceived the Programa Nacional de Educación Sexual it was thought the UJC should be involved to disseminate the messages. However there is a great resistance we have not been able to quench. 

PAQUITO: What could the trade union movement do, for example?

MARIELA: We have had links with the trade union movement, but they have not taken part in the Days against Homophobia. We have not approached them either, because we don't know how they could be involved. It would be good to have a trade union representative in our Organizing Committee so from the perspective of their own reality they could suggest what they could do.

I think it would be very important to promote as one of the rights of workers, the right of people not to be discriminated because of their sexual orientation and gender identity; trade unions could also contribute on subjects such as the prevention of gender violence and the promotion of sexual health issues among workers. 

That is, the trade unión movement can also do activism among workers, because, for example, a significant number of people have come to the juridical information service of CENESEX with frequent concerns and complaints about the violation of their work rights just because they are homosexual or transgender. The role of the union is to act so that these rights are not violated. 

We have been having more impact on and a better response from the judicial sector. So much so that there is already la red de Juristas por los Derechos Sexuales  [a Network of Jurists for Sexual Rights]. This is the result of a systematic effort. For a long time we wanted it; we toyed with the idea; we spurred them –in a professional way- to get a response; that is to make them decide to work more with us. And we keep moving forward. 

PAQUITO: What is the importance of this network of jurists now that the economic and social policy in the country is being adjusted?

It is fundamental, because the process of sensitization on these issues is extended to judicial personnel. We have streghtened the participation of professors from CENESEX at the courses organized by the Unión Nacional de Juristas de Cuba (UNJC) [Cuban National Union of Jurists], the School of Law; the People's Supreme Court always invites us to their seminars…

Now this network of jurists will attract lawyers, paralegals, and other professionals whom we need to prepare so that the administration of justice can be really fair, because it is not always so. When the person who administers justice has prejudices and carries them to its job, real justice is not always served. I think this network is going to help a lot in the process of extending the sensitization of jurists.

ARTICULATING A CUBAN LGBT-H MOVEMENT


PAQUITO: During these five years CENESEX has moved from being only a center of studies in a state institution to being the leader, coordinator, and promoter of a program of citizen activism for the rights of LGBT persons. For some, this goes beyond its social charter. How do you feel about this evolution and how would you conceive a Cuban LGBT movement in the future?

MARIELA: Community work and training health promoters are within the social purpose of CENESEX. Starting with the initiative of a group of lesbian women in Santiago de Cuba, Las Isabelas, there was a spontaneous interest in a number of people who wanted to receive the attention of CENESEX. This originated the emergence in different places in the country of other groups who have requested to be articulated and sponsored by CENESEX.  

In this way, when CENESEX receives funding from a civil society organization abroad, we dedicate it to the work with these networks that have been structured. And this has been really very good because we have used the financing to strengthen the network of activists and sexual health promoters. These groups have become important channels for educational work with impact on society.  

I don't know how it will be in the future… We said, let's begin and those who come forward will be trained as activists. It's not just giving them the information, but training them so they have the power of knowledge and an interactive methodology to work in the community. This is very important because it is needed to extend the influence. 

I believe that so far these social networks are happy working with CENESEX. I don't know if in the future they would want to become independent. I also think that for a social network it is comfortable to have the support of a state institution, and of one that follows the rules of respect. We have built this space and this network structure with the participation of all the people involved. The style is very democratic; people feel good; they want to keep strengthening it and new groups emerge with new ideas, always following these objectives and the ethical principles taken from popular education.

Step by step, we have articulated what we have named a Cuban LGBTI and H movement, because we have integrated intersexual and heterosexual persons, a whole diverse population working for the same objectives.

PAQUITO: There are people who criticize the fact that you, a heterosexual woman, leads this movement…

MARIELA: The thing is that to participate in the movement of afro descendants and against racism you don't need to be afrodescendant or black; to support the feminist movement and the movement of women rights, you don't need to be a woman, there are men who take active part in these processes; to support disabled persons, you don't need to be disabled; to support men in the struggle against hegemonic masculinities you don't have to be a man, you can be a woman who wants to fight against those hegemonic masculinities; to support the rights of peasants, you don't have to be a peasant. You see, Marx supported the rights of workers and peasants, but he was an intellectual, and there were so many other people like him…

Communist Party of Cuba against discrimination on the basis of sexual orientation
By: Francisco Rodríguez Cruz (PaquitoeldeCuba)
http://www.walterlippmann.com/docs3303.html
A CubaNews translation. Edited by Walter Lippmann
I bought it this morning at my nearest news-stand and I first read it throughout while standing in the bus, then after I found a seat and finally in my office. I devoured the base document for the National Conference of the Communist Party of Cuba to be held next January. It was published last Friday and contains two explicit references to sexual orientation, something unheard of in our country.
Among the objectives that the Party must focus on heretofore- which will be discussed by all grass roots members- are these two:
54. Confront racial, gender, religious, sexual orientation and other prejudices that may generate any form of discrimination or limit people from exercising their rights to, among others, occupy public posts, and participate in the political and mass organizations and in the defense of the country.
65. To reflect in the audiovisual media, the printed and digital press Cuban reality in all its diversity regarding the economic, labor and social situation, gender, skin color, religious beliefs, sexual orientation and territorial origin.
Furthermore, the document's introduction states that "the current challenges require (…) confronting prejudices and discrimination of all kinds that still persist in society".
There is much more to be said about these purposes which we Cuban militants will be discussing shortly. These reflect the numerous consultations conducted after the VI Party Congress held last April where in some of them I was able to voice my personal views together with othe activists of the LGBT groups within the social networks of CENESEX (National Center for Sexual Education), and also with regards to the press.
With regards to the specific topic of sexual diversity, the enunciation is sufficiently broad to cover a series of transformations that are necessary to guarantee respect for the free sexual orientation and gender identity in Cuba. This has to do with the legal status of homosexual unions and the participation of LGBT persons in responsibilities of any kind, including military institutions.
The issues are on the table but substantiating, persuading, establishing and regulating will be no easy tasks. There is still much to be done.
Mariela Castro: Struggle Against Homophobia Stirs Opinions in Cuban society.
A CubaNews translation.
Edited by Walter Lippmann.
The 4th Cuban Day against Homophobia will celebrate, this coming May, its continuation and the sustained promotion of diverse spaces and actions as well as the increased role of LGBT activist groups. The Day will have a wider and more comprehensive program hosted by several cities in the country, informed Mariela Castro Espin, Director of the National Center for Sexual Education (CENESEX), in an exclusive for this publication.
The renowned sexologist answered e-mail questions regarding the fourth consecutive commemoration of the International Day against Homophobia and Transphobia next May 17, date when in 1990 the World Health Organization´s (WHO) General Assembly eliminated homosexuality from the list of mental diseases.
"We must celebrate the continued presence of this drive, the fact that the population is discussing these topics and demanding more information which we try to provide though a number of informative programs, especially over the radio," said Mariela. She also pointed out that spaces for this celebration are being diversified, actions are being decentralized, and more and more personalities are participating – especially from the Art world and institutions that become involved in the movement.
"The organizational capacity has been strengthened and there is an increased visibility of activists with more initiatives and integration among their groups all year long," underlined the Director of CENESEX. She made special mention of the political impact generated by the civil society and through the Cuban Ministry for Foreign Affairs to contribute to Cuba´s support, in several agencies of the UN, of diplomatic initiatives against acts of violence and human rights violations suffered by LGTB persons, and of condemnation of extra judicial, summary or arbitrary executions, including those motivated by sexual orientation.
Regarding other expectations for the Day and the main novelties for the occasion, Mariela explained that "the most important thing is that this is the fourth national celebration of the International Day against Homophobia and this time it will take more than a week, not only a day, and will be held not only in the capital but in other cities which will develop their own programs and initiatives as well."
"There will be lectures, debates, presentations of films, plays, books and magazines, and art exhibitions. Authors will read their work and there will be performances including aesthetically sound cross-dressing representations," announced the Director of CENESEX when referring to the traditional cultural gala for sexual diversity which this time will be held in the emblematic Karl Marx theatre on Saturday the 7th and Sunday the 8th of May with the participation of singers like Omara Portuondo, Haila and Maria Antonieta, among others.
Mariela also said there has been "a sustained work with the media to disseminate scientific information and help eradicate prejudice and myths that stigmatize and diminish people who do not fall into the rigid patterns historically set for gender (male and female) and sexualities."
"All of this," added Mariela, "generates meetings, dialogue, thoughts, criticism and praise, joy or concerns, letters, and many questions in a whole movement of opinions that indicate the impact this initiative is having on Cuban society and on the eyes focused on Cuba."
The Director of CENESEX explained that since the first celebration in 2008 people from different provinces and other nations have participated. She expressed her satisfaction for "the presence of Cubans who live abroad and come to visit and share in friendship these experiences."
She reminded that last year the central site for May 17 was El Mejunje Cultural Center in Santa Clara and announced that this year it will be Santiago de Cuba – the second most important city in the country — as requested by a group of university students and the Sexual Education Committee of the Province as a follow up of the TV show Pasaje a lo Desconocido [A Trip to the Unknown] which presented some of these topics.
Among the most important events in the capital are the traditional debates at the Unión Nacional de Escritores y Artistas de Cuba [National Union of Cuban Writers and Artists ] on Friday the 13th of May and the Conga against Homophobia from the Havana Malecon [seawall] to Pabellon Cuba [Pavillion-exhibition center in La Rampa, Vedado] on Saturday the 14th in the morning. There will be activities all day long in the Pabellon culminating with a big party in the evening.
Mariela said delegations from Germany, the British syndicates, and regional UNAIDS representatives have confirmed their attendance, as well as other guests from Canada and the United States.